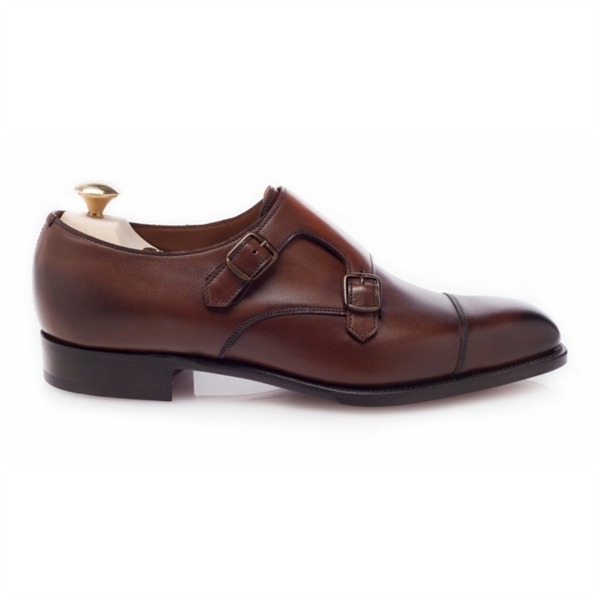 Edward Green is my favorite shoe brand, but they are very expensive. At Brooks Brothers, for example, they go for about $1,300-1,500 a pair. Are they worth it? Well, they won't last you any longer than the ~$250-350 shoes you might buy from Allen Edmonds, Paul Evans, or Meermin, but they do look very, very beautiful. They use great materials and have exceptionally nice finishing techniques. What that effectively means is: the interior will feel slightly nicer, and the uppers will be colored in a way that gives them some visual depth. 
Unfortunately, they're rarely discounted, which makes Ashton Marks' sale on them notable. Included is a very useful black cap toe (in two widths), some brown wingtips, and a couple of loafers. Shipping is free, and with the discount, you're looking at about $750 a pair. Not cheap, but about half the price of what they go for in the US. 
If you haven't ordered Edward Greens before, know that the general rule of thumb is to go a half size down from your Brannock size. That is, if you normally wear a 10D, then you're probably a 9.5 in most of Edward Green's shoes. The only exception is maybe the 888 last, which is tighter at the toe box, so some people take their regular US size. 
---