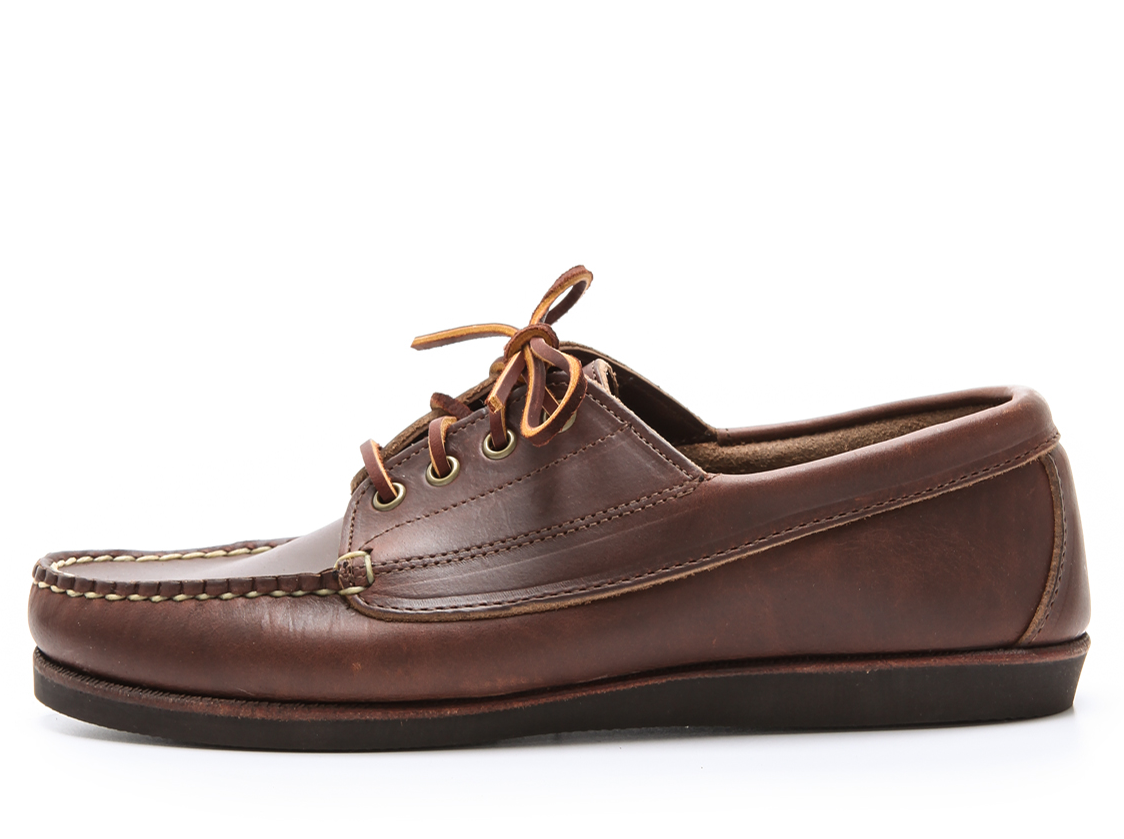 For some reason, Eastland's Made-in-Maine line has never really caught on with the menswear crowd. I've never really been sure why, given the popularity of similar brands such as Rancourt and Quoddy, but the shoes are great for their niche – Made-in-Maine moccasin construction, with leathers that are more often than not from Horween. There's some stuff one can nitpick about the quality, but they're all-in-all a pretty good purchase once they go on sale. 
On the upside, their under-the-radar presence means that they often get discounted much more than other brands. Like now, at East Dane, where the brand's Falmouth mocs can be had for $124. Pretty good price for what I think is a nice casual shoe. 
East Dane has also other shoes from Eastland Made-in-Maine and Quoddy you can check out. 
---