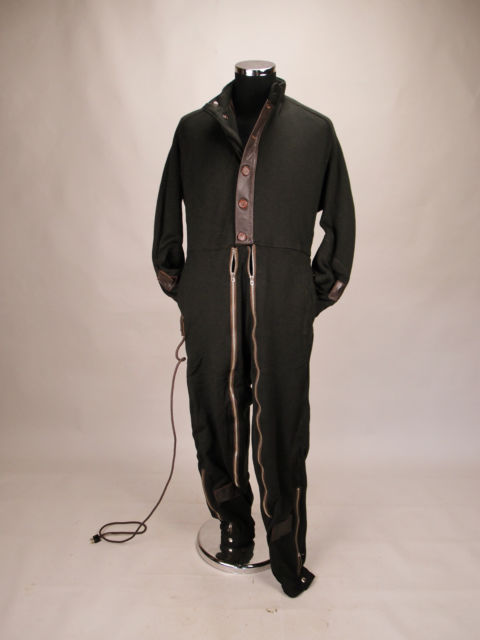 I spend a lot of time each week digging up stuff for our Inside Track and eBay Roundup posts, and every once in a while, will come across something pretty remarkable. 
Like this electrically-heated, wool flying suit from France, which was made in 1945. The description reads:
Second and last example we were able to source, this one carrying a 1945 date and difficult to find a better example. Hugely overbuilt item made from double walled chocolate brown heavy jersey wool with leather detailing. Has a five button chest closure on leather back with leather button hole piece. Short stand up collar. Heavyweight 'Eclair' double zips run inside leg up to waist level. Zipped cuffs with pleated elasticated cuff ends. Right hand thigh with electrical cord. Pleated gusseted stud cuff closures. Side vents either waist side for access to clothing worn under. Fully polished satin interior.
Ending price was ~$140, with a ~$60 price quoted for shipping to the United States. If you had ~$200 to drop, this would have made for a pretty awesome Halloween costume. 
---