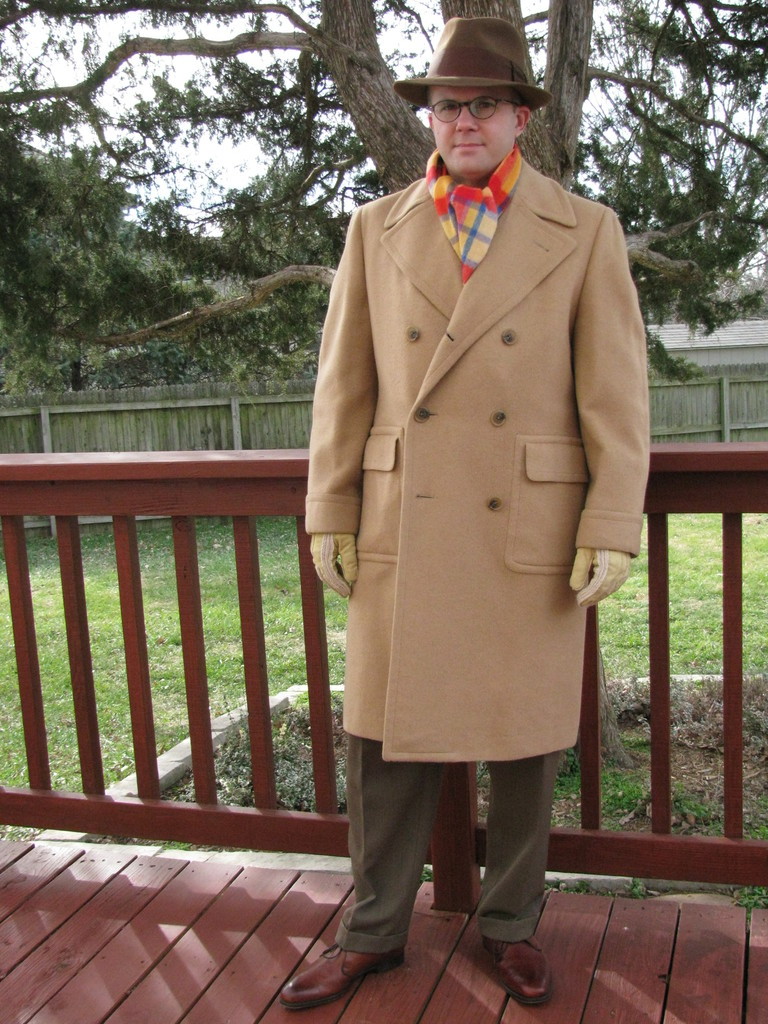 I love this picture of Alan from the Heart of America, demonstrating some wonderful cold-weather style.
The coat's a polo coat – double breasted, usually made of camel hair, with big patch pockets. Relatively tough to find these days, but you couldn't find a more classic piece of outerwear. Ralph Lauren and Brooks Brothers often offer them, and you can certainly find them on eBay. I have one for winter travel – it's by Capper & Capper of Chicago, which was owned by Abercrombie & Fitch. It weights a hundred thousand pounds and is warm and comfortable as heck.
Alan's also wearing his hat quite well. As I've written here before, it's much easier to wear a hat in weather that demands it without looking like a historical re-enactor.
---