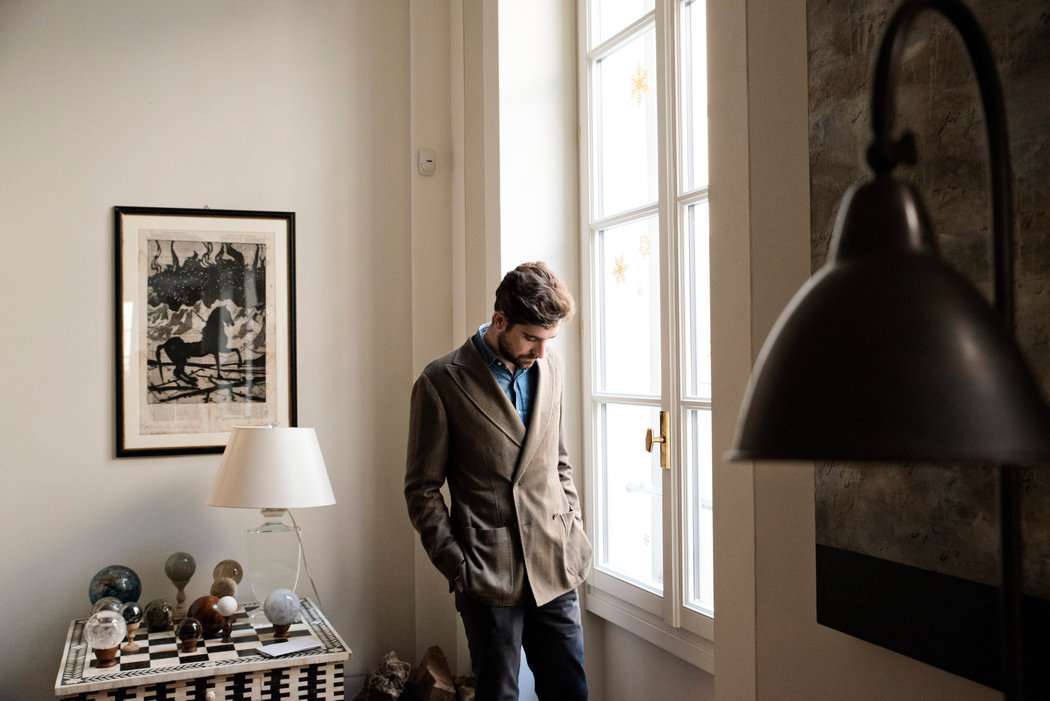 Guy Trebay in The New York Times has an interesting piece on the rising backlash against loud, showy tailored clothes in Italy, the likes you might expect to see at giant menswear trade show Pitti Uomo, which occurs twice yearly in Florence, and just ended.
"Peacock" may not even be the correct term for the Instagram bait seen strutting around Florence in deerstalker caps or D'Annunzio chin whiskers or derbies or opera capes. Let's say loons.
Hey, lay off the capes. Also, way ahead of you on the trade show silliness. The piece emphasizes how young Italian men (like Carlo Borromeo, pictured above) are looking beyond the flash to discover Italy's more elegant style forebears; less affected sprezzatura; more Nino Cerruti (also pictured). Of course, the narrative of looking to our grandfathers for style inspiration is nothing new. But it is encouraging to hear people counting subtlety as a marker of true personal style.
"Italian elegance," said Antonio Rummo, the scion of a pasta dynasty, is "defined by an ability to mix small gestures, wear clothes that are simple and not loud and that show respect for materials, texture and cut."
Top photo: 
Alessandro Grassani for The New York Times; bottom photo: Nino Cerruti from the Marino Marini Museum.
-Pete
---