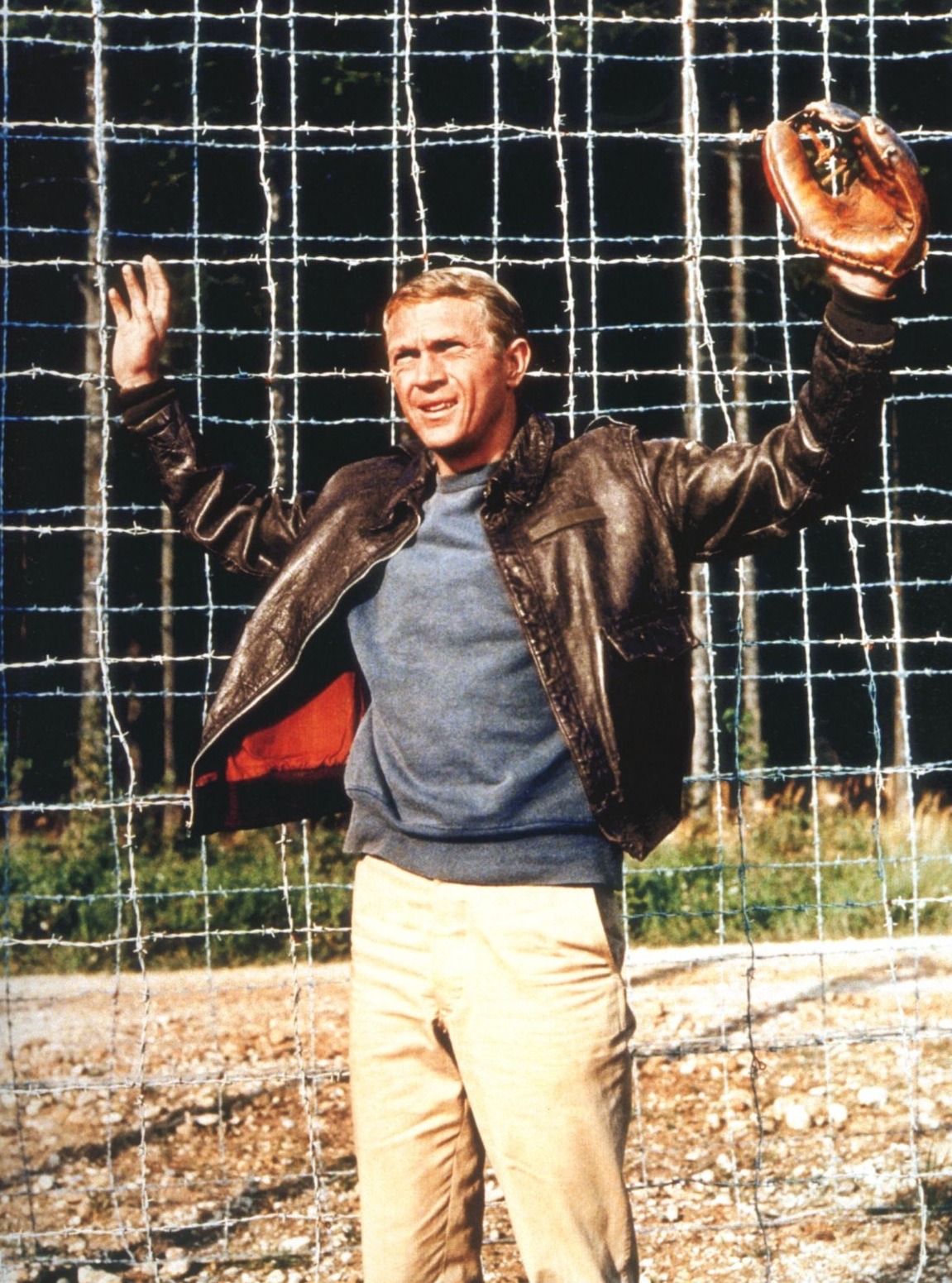 Every fall season, I can't seem to stop myself from buying more sweaters, but the one I keep coming back to, year after year, is my reliable grey sweatshirt. For casual use with chinos and jeans, I can't think of anything better. It's low-maintenance, sporty, and if the fit is right, can look pretty great.
My favorite sweatshirts are made by Japanese companies such as Buzz Rickson, The Real McCoys, and Strike Gold. These brands specialize in mid-century reproductions, and often use older production techniques (these techniques don't lend any special advantage, they're just neat if you care about such things). They're also thicker and denser than most other sweatshirts on the market. You can find them at them at Self Edge, Blue in Green, Superdenim, and Bench & Loom.
Other really great companies include Archival Clothing, WTAPs, Levis Vintage Clothing, Sunspel, Reigning Champ, Battenwear, Loopwheeler, RRL, and Velva Sheen. Many of these will have their own unique selling points. Archival Clothing, for example, has theirs made in Portland, Oregon by the old-school American manufacturer Columbiaknit, while Levis Vintage Clothing often draws from Levis' extensive in-house archive. These models tend to be quite expensive, however, so if you want something more affordable, check out Champion, American Giant, Land's End, Uniqlo, and J. Crew. The last three hold sales pretty often, so you can knock the price down further if you exercise some patience.
Naturally, many people may be wondering what's the difference between a ~$150 sweatshirt and something that you can find for ~$50. Some of this will be in the detailing, such as some having loopwheeled constructions (which again, are just old ways of making these garments). Some of this will be in the quality of the materials. My Buzz Rickson sweatshirt, for example, is nice and dense, and doesn't stretch out as easily as the one I bought from J. Crew. It also has a "vintage" fit that I like, which is slightly boxy and short. I think it goes well with the kind of boots, jeans, and jackets I like to wear. 
In the end, however, you just need to find something that fits you well, and works for your budget. Not all sweatshirts have to be dumpy, and not all nice ones have to cost an arm and a leg. If you find that your sweatshirt stretches out easily, just throw it in the wash and put it in the dryer after each wear. It should shrink back to shape. The color might dull from being in the dryer so much, but … it's a sweatshirt. These look better beat up. 
---