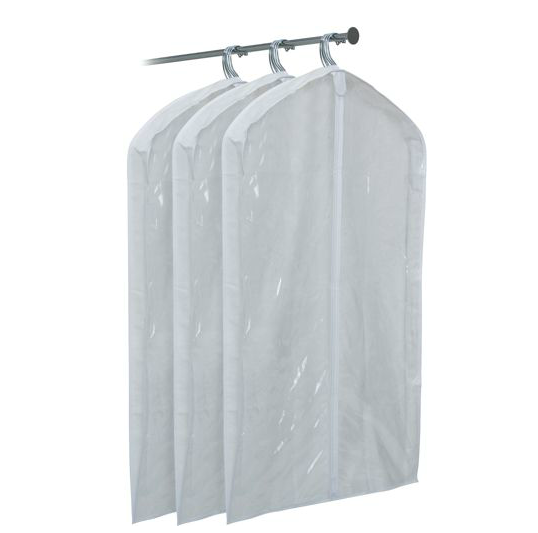 I'm in the process of moving across the country and while packing I discovered a moth hole in a pair of trousers that I hadn't worn in a long time as it sat on its hangar in the back of my closet.
What made this even more frustrating was that I'd invested quite heavily in garment bags after a similar incident several years ago that put a series of holes on the lapel of a flannel blazer. I vowed to never let this happen again.
It's good practice to use a suit brush after you wear your garment and give it a good shake before placing it on a hangar. I then immediately place my wool suits and jackets into garment bags (and now, apparently, I must be diligent about trousers, too).
You can buy them cheaply. Walmart has a three pack for $12. I bought mine at Target, which had them on discount and bought every one on the shelf.
I recommend buying bags with a clear front and canvas or synthetic mesh in the back. This way you can see what's in the bag and it'll allow the garments to breath inside. For a couple bucks, I think it's a wise investment that'll save you the fury of newly discovered moth holes.
-Kiyoshi
---