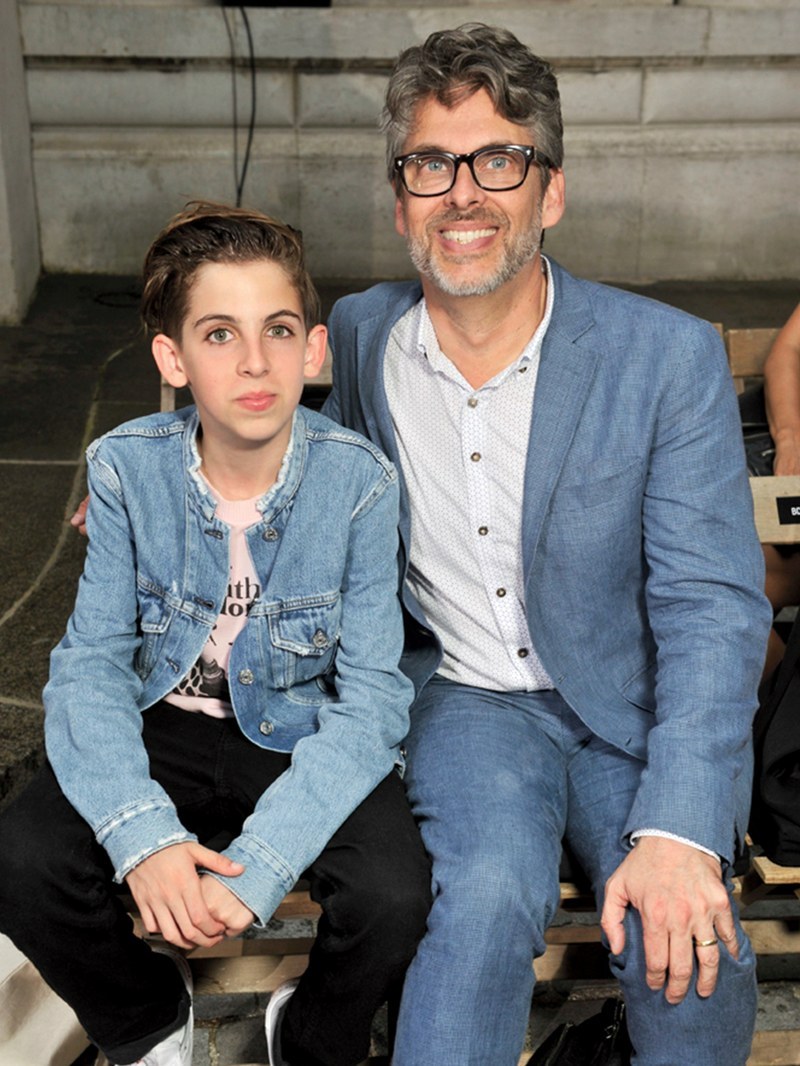 Writer Michael Chabon (Wonder Boys, The Amazing Adventures of Kavalier & Clay),
brought his son Abe to Paris Fashion Week last summer as a Bar Mitzvah present, and wrote about the trip for GQ. Abe is really into clothes, and from the tastes Chabon describes, probably read Four Pins at least once. In the piece, Chabon and Abe race across Paris from show to show, with Chabon providing an outsider's commentary on the baffling oddness of fashion, and Abe drinking it all in.
Chabon describes Abe's willfulness in the face of schoolyard mocking back home in the U.S., to dress differently than other kids. Even if most of us are not as well-versed as Abe in designer fashion, I think many of us can identify with a kid for whom dressing up, dressing right, even if that means not fitting in, is an important and fulfilling part of everyday life. 
His clothes were not on the outside of his body; they were—for now—the outside of his body. They were the visible form taken by the way he chose to define himself. 
In school, Abe is an eccentric; at fashion week, among the buyers and fashion journalists and the herd of eccentrics, he fits. Which at 13 is what most of us want to do–just for most of us that means bowing to conformity rather than finding the place you feel you belong. Abe: stay lit, fam.
Read the rest here.
---