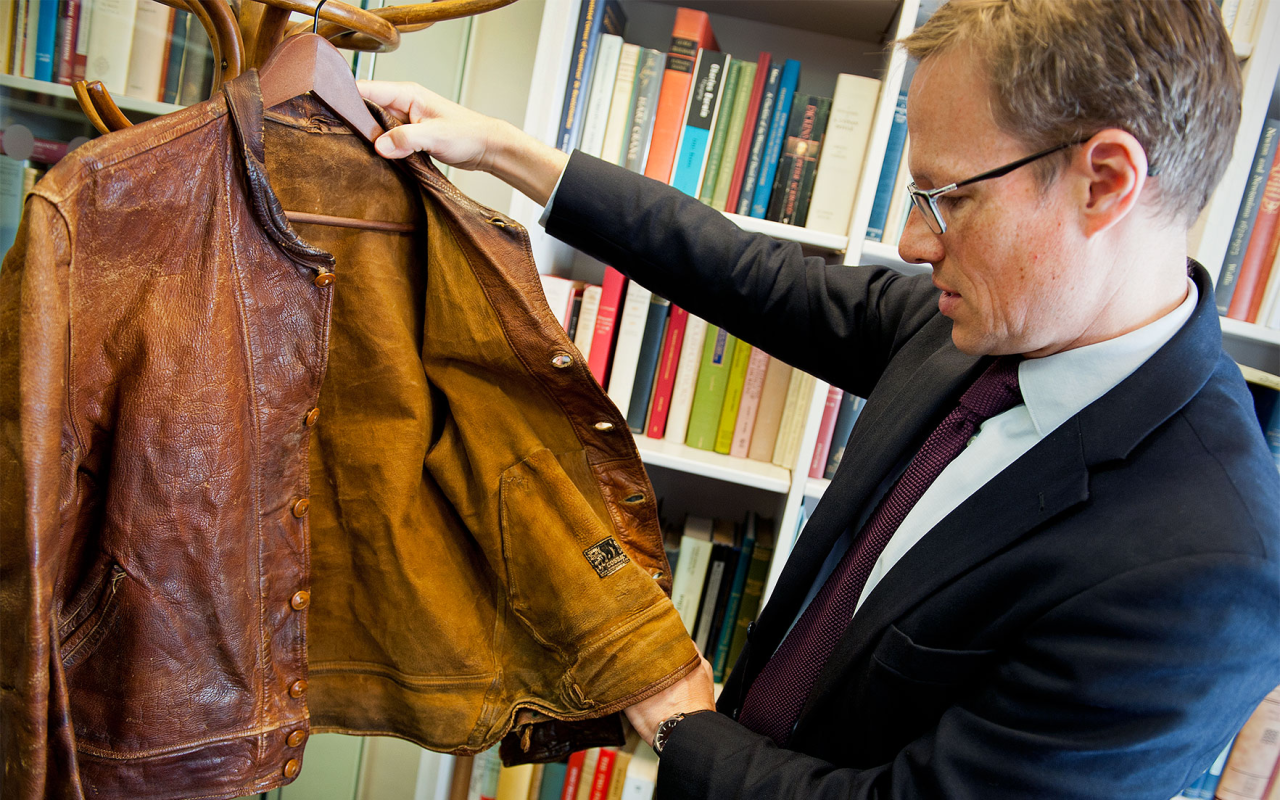 Me and Albert Einstein? We have a LOT in common. OK well at least we both like the same Levis leather jacket. Christie's is auctioning off Einstein's Levi's "Cossack" model leather jacket, a well-patinated piece dating to the mid 1930s, when Einstein emigrated to the United States. Apparently he wore it all the damn time. 
"Cossack" originally denoted a short, foldable stand up collar, which Einstein's seems to have.
Similar jackets from the time also primarily featured a button front, a waistband, and side tabs. They also have chore-jacket like curved stitching at the sides of the placket that I like the look of. While Einstein's is expected to fetch upwards of $50,000 at auction, Levi's Vintage Clothing has for several years at least sold a modern, Italian-made reproduction of a similar jacket (that's the one I have, in brown; they pop up on ebay as well). I picked it because frankly I look pretty great in it. Einstein allegedly liked the practicality of the jacket, and chose it for the fact that he could wear it nearly all the time and wouldn't have to pick and choose on a daily basis, a concept we've talked about before in the context of simplifying your wardrobe. When asked about Einstein's eccentric appearance, a Princeton colleague said 
"The idea is to restrict his needs and, by this restriction, increase
his freedom. We are slaves of millions of things … Einstein tried to
reduce them to the absolute minimum. Long hair minimized the need for
the barber. Socks can be done without. One leather jacket solves the
coat problems for many years."
No socks, Einstein? Not even no shows?
---