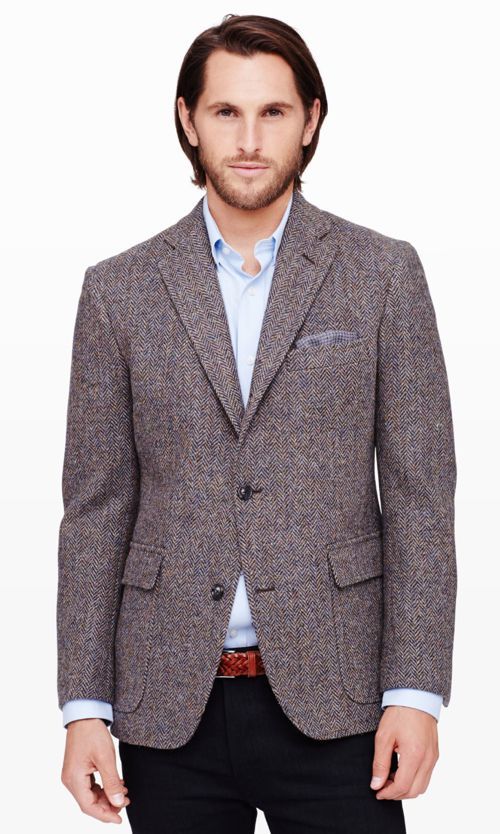 Christian over at Ivy Style draws our attention to a wide selection of Ivy-inspired sport coats over at Club Monaco:
The jackets all had at least a couple of the following attributes: unpadded shoulder, hook vent, two-button cuff, 3/2 button stance, patch/flap pockets, and undarted chest. Several models had all of those details.

Shaping of the jackets is provided via side darts below the armhole. But there are no chest darts on many of the models. They're made in the USA, at the Southwick factory, as I recall. Many are priced at a reasonable $575, and are even more attainable when they go 30 percent off. 
As Christian notes, the product photos aren't terribly inspiring, but that's largely because they put the wrong sizes on the models (everything looks a bit shrunken, which can probably be fixed by sizing up). And since the coats run a bit short, you might want to take a size long if you want something more traditional.
You can read the rest of Ivy Style's post here. Club Monaco's jackets can be seen here. Note, Club Monaco has a 20%-off student discount program, which can be stacked on sale items. 
---