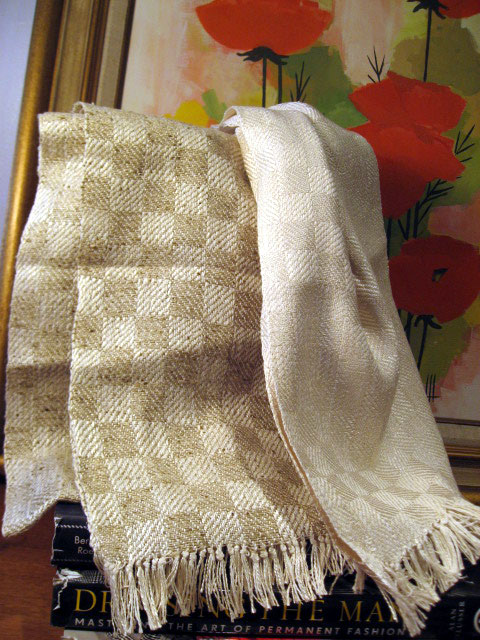 Christine Cariati has been close friends with my mother my entire life. When they first met, Christine taught my mother to weave, and I grew up with the sound of a loom in the room next to my bedroom. In the 80s, Christine and a friend ran a hand-woven goods company called Cariati & Wainwright that sold clothes and accessories in extremely high-end boutiques. Eventually, Christine quit weaving to pursue a career as a fine artist – several of her works hang in my home.
Recently, Christine has gone back to weaving, and she was kind enough to send me two scarves she wove from deadstock silk she had in a warehouse. They're spectacularly beautiful, as you can see even in my lousy photograph above.
Hopefully, we'll offer a very limited selection of the scarves for sale sometime in the next few months. Each will be hand-woven on a mechanical loom by Christine herself, and we expect a price around $150. I'm really proud we'll get to share these pieces, which are true heirlooms.
---