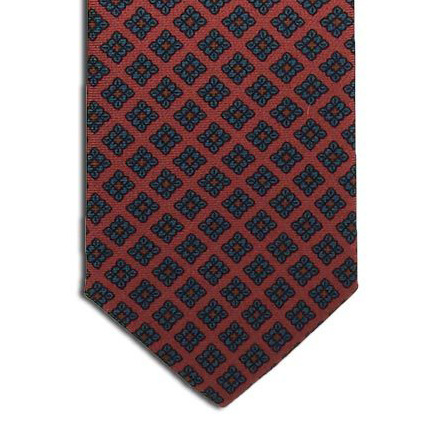 Our advertiser Chipp Neckwear just got in some new ancient madder ties. The silks are from Robert Keyte, the last English, Macclesfield producer for such silks, and the ties are constructed in New York City.
Like with everything Chipp sells, I'm really impressed by the price. His constructions feel a little heavier than the ties I own from Drake's and EG Cappelli – which, I admit, are makers I like more – but the prices are $100 less. With that, you're still getting an excellent made tie (in line with what you'd get from J. Press), and perhaps more importantly, silks that are exactly the same as what those top-tier producers are using. For the guy who wants affordable neckwear, you'd be hard pressed to find a place offering better value. 
Pair these ancient madder ties with flannel suits, tweed jackets, woolen trousers, and suede shoes. They have the kind of soft, matte look that works beautifully in the fall. 
---