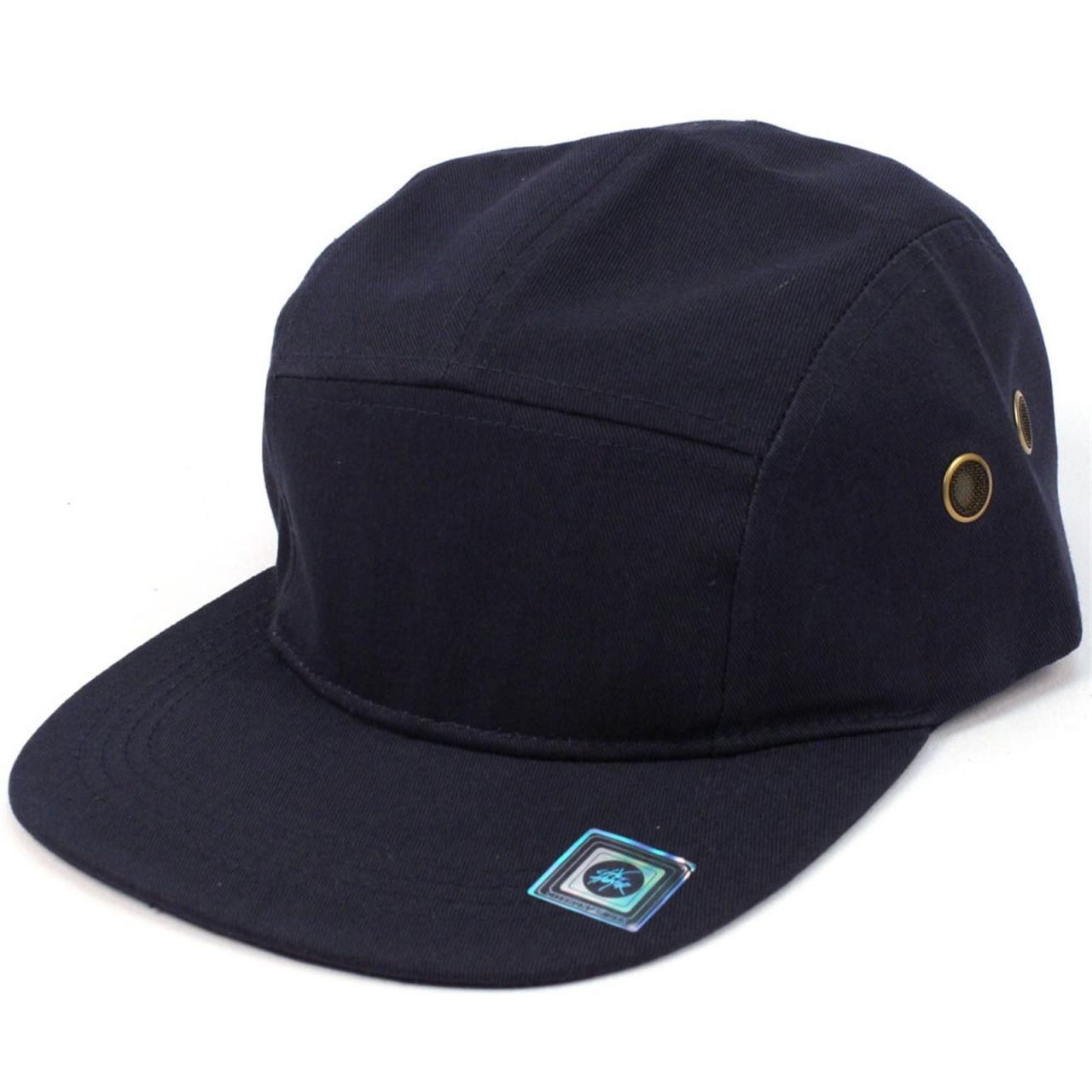 I love baseball caps (watch for a new PTO cap in a few weeks, by the way), but sometimes at the height of summer a traditional wool baseball cap is a bit warm. With tailored clothes, a straw hat can cover and protect the head (please no boaters or douche-y mall trilbies), but I've found I also need a casual option to keep from sunburning up top during the hot months.
Above are two options I've really been happy with.
On the top is a no-brand cotton five panel hat I bought for $9.75 (shipping included) on eBay. Unlike my colleague Pete, I'm not a skater, but I think a five panel cap looks a lot better in cotton than a baseball cap, and it also looks a lot more appropriate without a logo. When I'm wearing a t-shirt and jeans, it keeps my head comfortable and completes an outfit. I chose navy, but olive, khaki and black are good color options, as well.
Below is a bucket hat I bought last year from Archival Clothing, one of my favorite brands. Unlike the cap, which was probably made in Madagascar by a team of turnspit dogs being managed by a toddler, Archival makes their stuff in the US, and uses really great materials. This cap is made of a blend of cotton and linen that wears very cool in the heat and doesn't wrinkle the way linen would. 
Bucket caps are a bit of a sartorial power move – if the rest of your clothes look slobby, it's easy to look slobby in one. I find it looks good in a somewhat Ivy League-ish context, as in this great picture from Take Ivy. Even with more casual tailored clothes, it lends an easy, who-cares tone. Some of my bucket hat heroes are Mister Mort, Schoolboy Q and (of course) Gilligan.
---