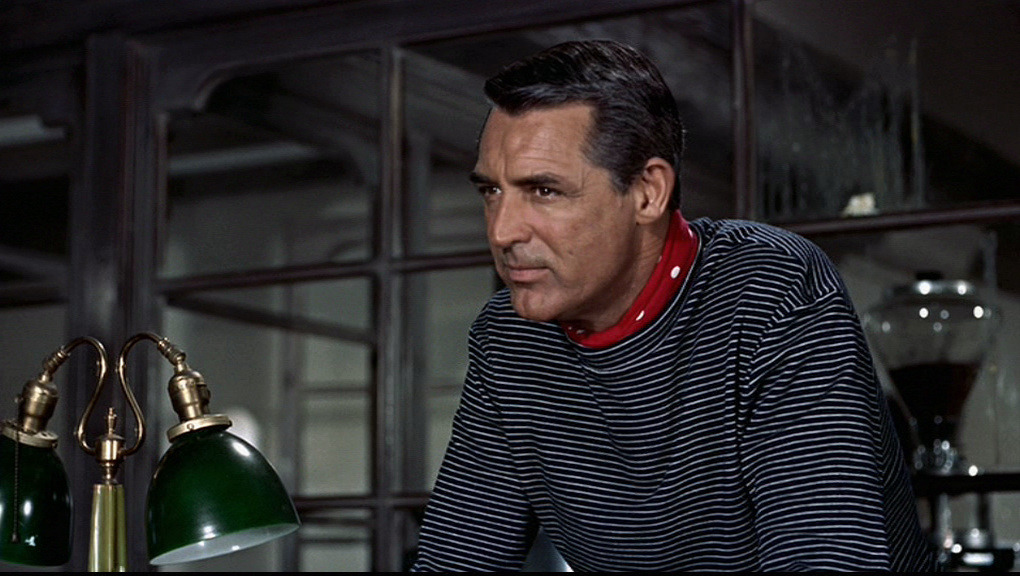 A reader named James showed his mom (a Cary Grant fan), our post about black tie, which featured his photograph.  She insisted he watch the Grant film To Catch A Thief, and he was particularly impressed by this outfit.  So are we.  This is style FOR REAL.
James was wondering if Grant was wearing an ascot above – it looks like a scarf or a kerchief to us.  He asked if someone could wear something like this today, and I think it's possible, but it would be tough.  You'd have to be consistently well dressed, and in a context where being casual but dashing was called for (seaside date?).  And you'd have to keep it modest, which Grant is doing here.  You're making enough of a statement with the silk, you don't need to flounce it around like a mid-80s Prince shirt.
Also: it doesn't hurt to be spectacularly handsome.
---