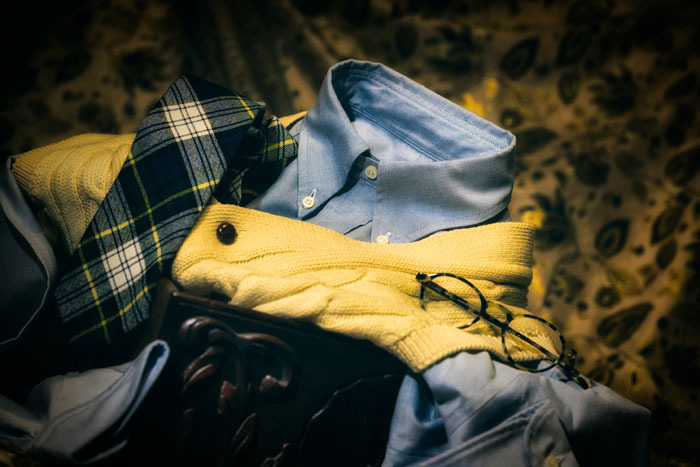 The arrival of a new custom-shirt company is hardly anything to write about (they pop up more often than raw denim brands on Kickstarter), but Michael Spencer offers something exciting: American-made oxford-cloth button-downs, designed with soft, unlined collars, just like Brooks Brothers used to do during the heydays of Ivy style.
The company is run by a husband-and-wife team out of Utah, and the name comes from the middle names of the couple's two sons. Michael Bennett, the husband side of the team, is an old trad enthusiast, having worn sack suits and button-down shirts since the '70s. Frustrated by how hard it is to find the things he likes, he decided to start a shirt label a few years ago, and the company just launched last month.
Soft Collars, American Manufacturing
Michael Spencer's shirts are all made in the USA from Japanese oxfords, with some flexibility built in through a made-to-order program. What makes their offerings unique is that they have soft, unlined collars – which readers of our button-down series will know – help give shirts a relaxed, carefree look. It's a subtle detail, but important if you care about mid-century American style. At the moment, the only other company I know offering American-made oxfords with unlined collars is Mercer. Theirs are truly fantastic, if they fit you, but they can be a bit billowy on some people (including me, sadly).
Michael Spencer's are a bit slimmer, with three cuts that closely mirror Brooks Brothers' options. Their "vintage fit" is similar to Brooks' "traditional;" their "classic" is similar to Brooks' "classic;" and their "modern" is similar Brooks' "slim fit." The collar is also very similar, except Spencer's design features slightly longer points. For the premium, you're essentially paying for American manufacturing and the ability to get an unlined collar.
Building a Trad Brand
Bennett tells me this is just the start for his company. In the future, he plans to introduce other classic American shirtings, such as madras, Viyellas, and pinpoints (which is why you see more formal collar and cuff options on the site). After that, he'd love to get into other Ivy style items, such as tweed jackets and beefroll penny loafers. For those who like traditional American clothing, this is company to watch.
---