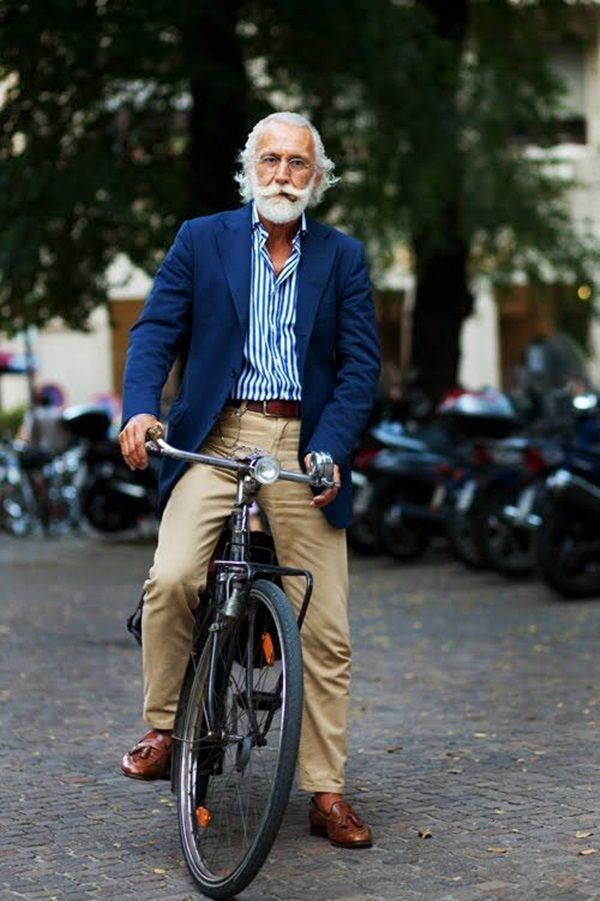 On a recent rush hour drive to Reagan National Airport, I followed Google Maps' recommended route through DC, which the app assured me was a better option than our local purgatory, the beltway. I was amazed at the number of bike commuters I saw. At every turn there were more–people of all ages; some guys dressed in spandex or other technical gear; some in street clothes; a couple in suits; on bikes of all types, from aggressive road bikes to beat up 10 speeds to upright Bikeshare rentals.
I realized as Google directed me to make a slight right onto a footpath near the Washington Monument that I had set the app to give me bike directions, which explains why I was getting in the way of a critical mass of cyclists. But the trip inspired me to think a little more about how I dress for my commute and work, as I've been commuting (partially) by bike daily since last summer. Overall I've found the commute has led me to dress more casually than I used to, but the physical and weather demands have also encouraged me to try out new outerwear and adaptable options I hadn't before. 
The best option for you depends a lot on how much physical commitment your commute requires, and the style of riding and bike you choose.
Town Trip

For shorter, primarily flat commutes in moderate climates (a rare combo), you can ride an upright bike. Sitting in a comfortable position, with a chainguard keeping your drive-side trouser leg clean, you can wear pretty much whatever you like. This is the commute I think of when I see photos of guys tooling around Florentine streets in tailored jackets and nice shoes. For real, though, who are those guys?
If I had a town commute I'd likely wear on the bike what I like to wear in the office–OCBDs, sweaters or sportcoats, and cotton or flannel trousers, and suede shoes. Some practical concerns even for a short commute:
Wear and tear—your flannels aren't really built for pedaling and any trousers you wear will likely wear out faster if you bike in them a lot. Slightly looser fits will be more forgiving.
Packing—backpacks or messenger style bags are practical but they can ruin the shoulders of a sportcoat and wear on shirts or sweaters. Using panniers or adding a rack you can secure a bag to is advisable if you're wearing more refined clothing when you ride.
Shoes–while a stiff soled shoe can be efficient for pedaling, leather soled shoes and bike pedals don't generally get along. Better to wear something with a rubber sole, like Dainite or crepe, either all day or at least while on the bike. Likewise if you ride a cool old school bike your pedals may have toe clips, and they will scuff up the tops of your leather shoes immediately. Also, don't wear "bicycle toe" shoes. Because they're ugly.
In the photo: Orazio Luciano sportcoat, Eidos polo, Eidos trousers, Alden shoes.
Long Haul
For intense commutes, over long distances, with a lot of elevation change and risk of bad weather, you're probably best off seriously gearing up for your commute, riding a speedier bike with a more aggressive riding posture, and finding a way to transport a set of work clothes to the office. Unfortunately, there's not really an easy way to do so. 
In my office, some long haul commuters pack in their work clothes everyday and keep an iron and small ironing board in their office. This arrangement limits you somewhat to easily packed and easily de-wrinkled clothing–like cotton shirts and pants. 
I also know guys who keep a rotation of more formal office-wear–basic suits and separates–in their office space, and patronize a nearby dry cleaner rather than packing everything up. Simon Crompton, who is dedicated to both tailored wear and bike commuting, transports some of his clothing back and forth and rotates a selection of suits, jackets, and accessories stored at the office. 
These options assume you have some storage space at the office and a place to shower or at least change. I'd be concerned I'd get lazy and leave the same jacket at the office for 6 months.
In the photo: House Industries cycling cap, Rapha jersey, bib, and shoes.
Hybrid Commute
Most of us fall somewhere in between–we ride far enough and up and down enough hills that we need to ride a capable, multi-speed bike and deal with fickle weather, but not so much that we want or need to completely change our clothes when we get to work. Hybrid commuters need to find a point of dress that balances comfort, practicality, and formality appropriate to their office.
For me, that means cotton pants (sometimes with a little stretch to the fabric), OCBDs (like I'd wear anything else), and weather-appropriate outerwear. I wear sneakers on the bike, primarily–I don't like riding in shoes with a heel and I appreciate the opportunity wear all my cool sneakers. I keep two pairs of shoes at the office, if I want to wear something else, I'll pack it in. Currently I carry a messenger bag but I'm considering adding a rack to my bike.
This sort of commute lends itself to the sort of stealth technical clothing that tries to combine performance characteristics—like stretch, water resistance, and breathability—with non-eyeball-searing design. Hybrid clothing is always risky—I see a lot of ads for dress yoga pants—but the idea is appealing. Some interesting lines that do this sort of thing are Nanamica, Outlier, Mission Workshop, Levis, and Rapha, who Ryan has had good experience with.
In the photo: Engineered Garments jacket, Gitman Vintage cotton/linen oxford, Outlier pants, Vans.
Safety Concerns
I ride a lot in the dark, so I'm usually lit up like the Griswolds' house at Christmas, with a bright headlight and taillight on the bike as well as a couple clip-on lights on my bag and helmet. Whether or not your local jurisdiction mandates helmets, I'd recommend one–I've found Bell's to be pretty good looking, and I have taken a couple of spills in the rain where a helmet was valuable. Preventable major head injuries: not generally a good look.
---