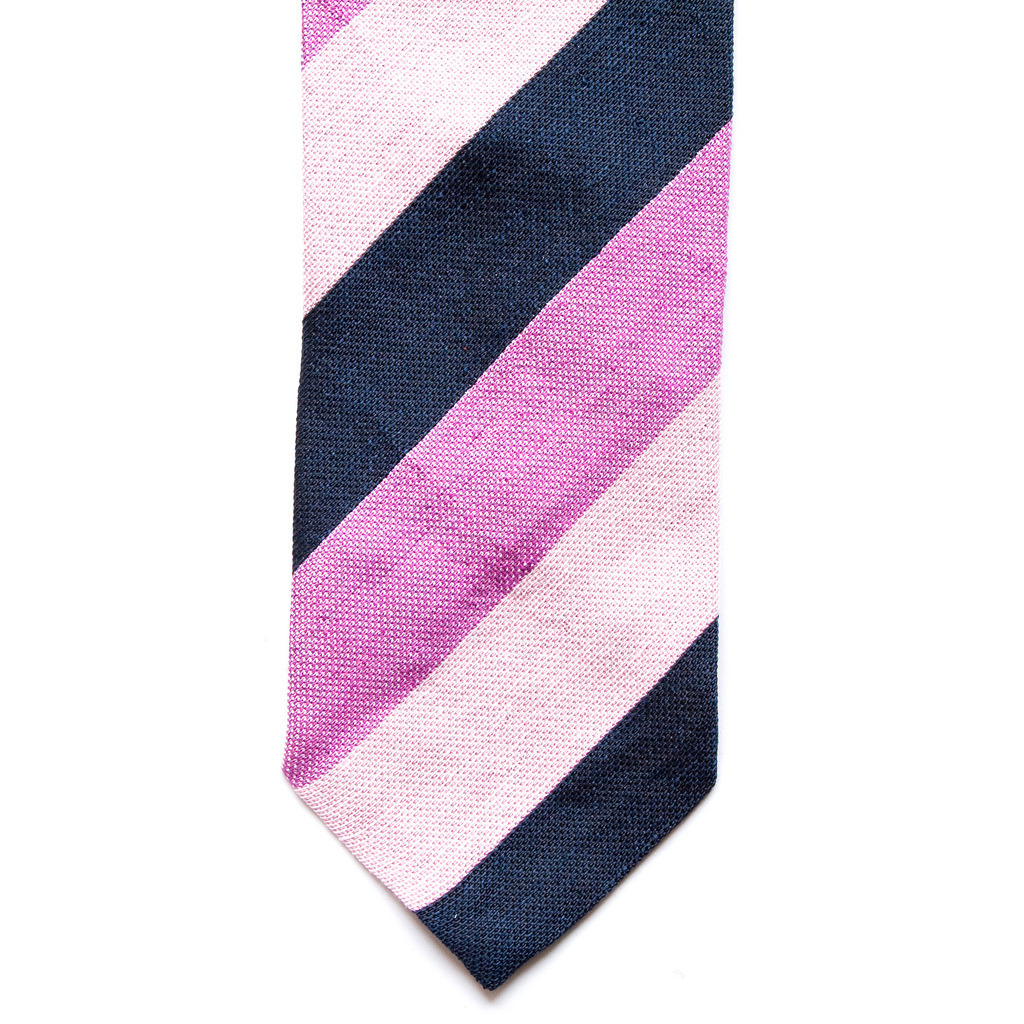 Mathias Berg of Berg & Berg sent us an email the other day.  He and his betrothed, Karin, recently started a clothing line called Berg & Berg.  They were nice enough to send along a linen-silk blend unlined tie (pictured above) for our inspection.  It's labeled "hand-made in Italy," and the quality is quite nice.  An unlined tie can be tough to knot, but the rich texture of the linen-silk blend helps it hold a dimple quite well.
Mathias & Karin's line focuses on accessories, and is most distinguished by a commitment to classic styles and a wonderful, vibrant palette.  This blue and creme knit tie, for example, is simple to wear, being only blue, but somehow surprising as well.  Each of their pieces is well-considered and lovely.  Prices aren't cheap, but they are significantly less than you'd pay at retail for items of similar quality.
Well played, Berg & Berg.
---