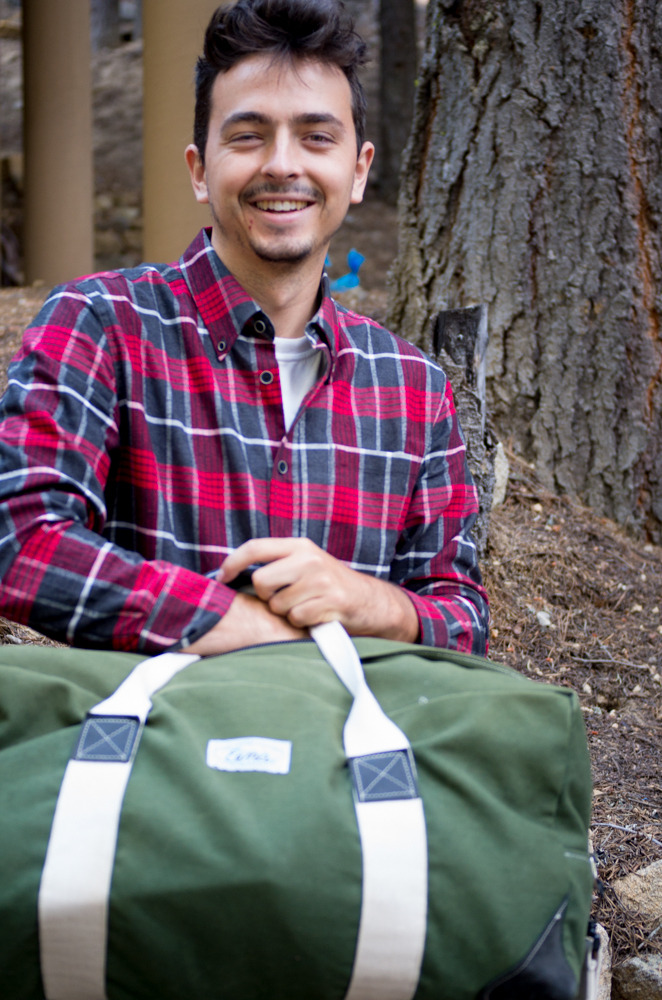 When my brother-in-law Dan was a senior in high school, he told us he wanted luggage for Christmas. He was traveling a lot more, about to head off to college, and needed something he could carry on an airplane or throw in the trunk of a car without much hassle. We ended up choosing a Beckel Canvas War Bag, a big canvas duffel that's made here in the States. He loved it.
I spent the past week or so at my in-laws' cabin up in the High Sierras, and I noticed Dan was still carrying the bag. I asked him how it was holding up, and he told me, without a moment's hesitation: "greatest bag ever."
Dan's now a college graduate, facing the world with a degree in environmental science, and he's dragged the bag around the world and into the field a whole pile of times. I looked at it myself and it still looks fantastic, and hasn't failed once. Considering the reasonable price ($75, plus twelve for a shoulder strap), you could hardly do better.
---