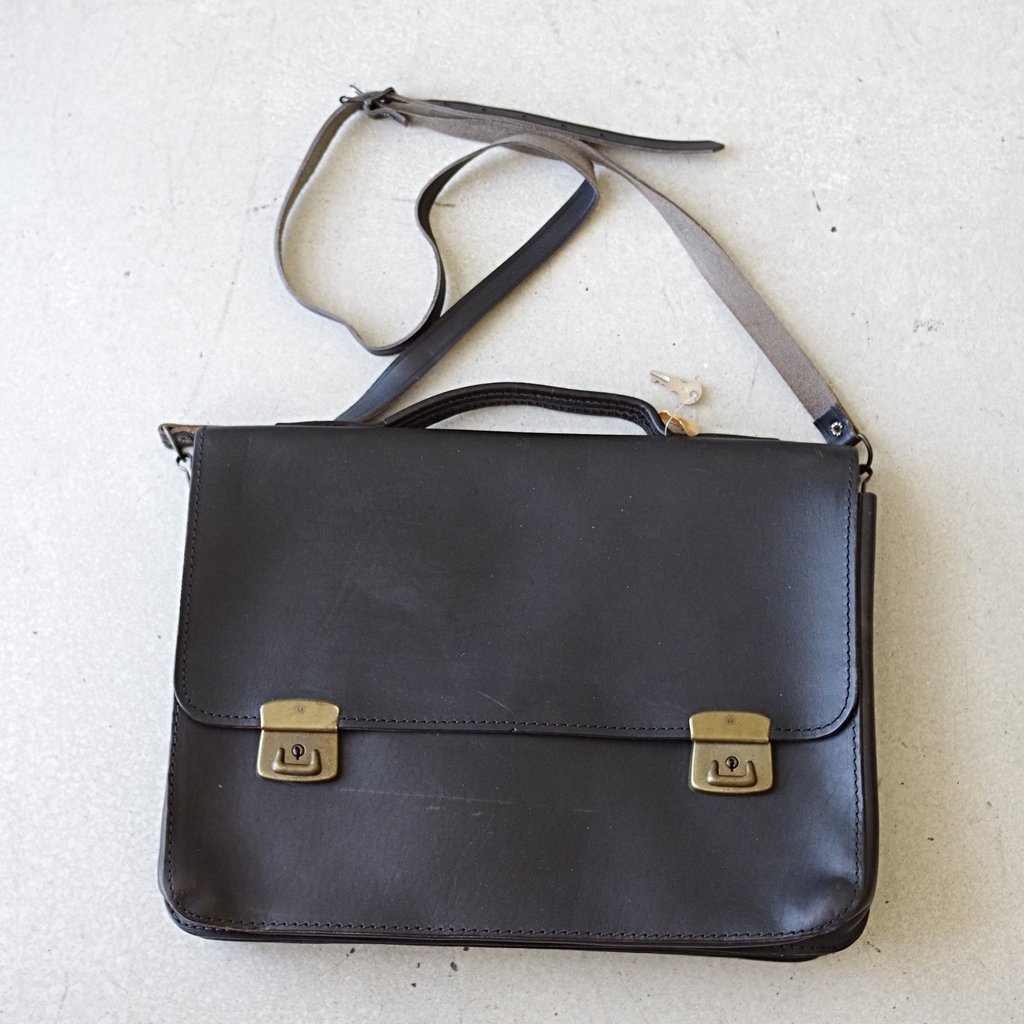 There's a lot of good stuff in the Put This On Shop, so every Monday, we are highlighting some of our favorites. This week, we focus on our collection of bags and cases.
When selecting a bag, there are a few things to consider. First and foremost is the pairing of your outfit and occasion. Just as you wouldn't carry a drawstring gym bag when you're in a worsted suit, you wouldn't want to lug a leather briefcase to the farmers' market. Luckily, the Put This On Shop has you covered on all fronts.
If you're looking for a stylish all-purpose bag, you could do worse than this vintage leather Asprey doctor's bag, which features plenty of convenient compartments and zippers. This vintage military duffel bag would be perfect for weekend trips, or for stowing something away long-term in your garage. If you handle sensitive documents at work, you might be interested in this Ruitertassen leather briefcase, which comes with a key for the safeguarding of secrets. This American flag tote bag is just as practical and a whole lot better looking than the reusable bag sold at your local grocery chain.
This category also includes what is perhaps one of the most unique items in the Put This On Shop. Just check out this 140-year-old silver vesta case shaped like a pair of trousers with some hanging suspenders.
As a bonus, you can get free shipping on just about everything in the shop when you use the offer code BLOG. Head over to the PTO shop to see more.
---