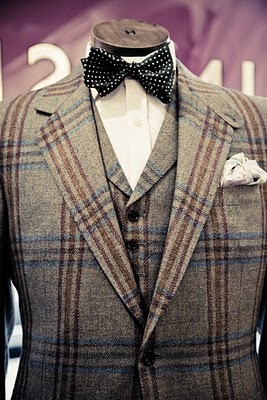 Permanent style :: Huntsman tweed suit: Part 1

Delightful, especially the smoothness and luster of the tie against the tweed.
Agreed completely.  Texture is such an important part of dressing, and so under-considered, perhaps because it's hard to photograph for a fashion magazine.  If you take a look at the Cary Grant photo we published yesterday, the colors are incredibly simple – it's the textures that are doing the work.
---