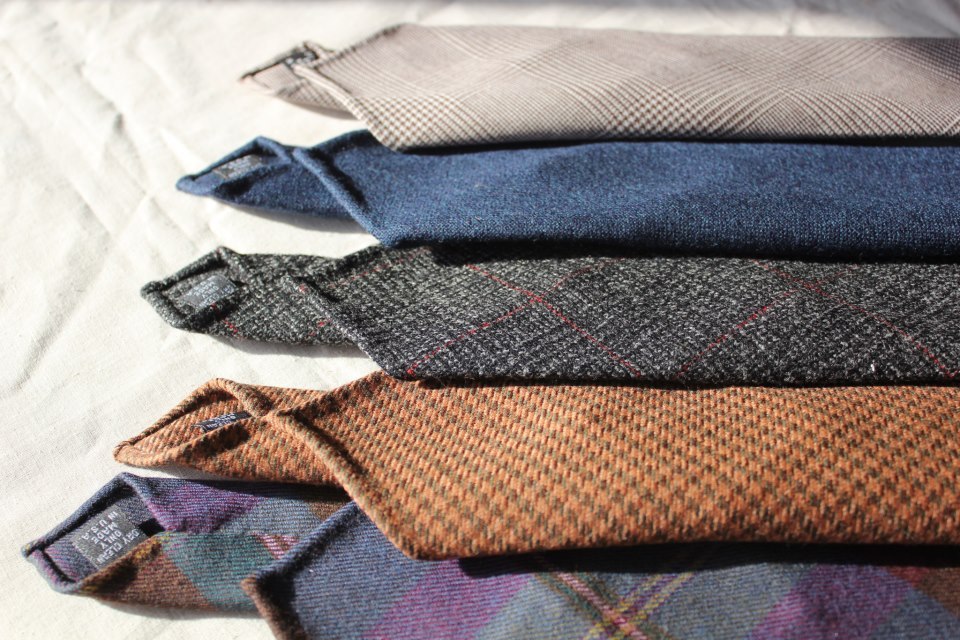 Some of you may remember Rob from Brooklyn, who has been featured previously in our "real people" series. Previously, we mentioned his new venture, Yellow Hook Necktie Co., and we're happy to tell you the site has formally launched this week and the ties look really superb.
The opening collection features seven neckties (although one has already sold out) in a variety of fabrics suitable for the colder weather. They are each made one at a time by one of two people, Jene or Maria, whose biographies you can read on the site.
The ties are either three or six fold and are all unlined, have hand-rolled edges and no tipping – all details that happen to be a growing personal preference of mine. If you want to see more photos beyond what's on the official site, then check out their Facebook page.
Best of luck to Rob on his new venture at Yellow Hook Necktie Co.!
-Kiyoshi
---