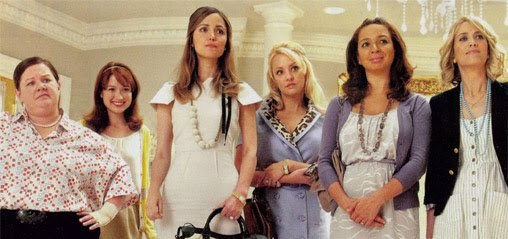 When we interviewed Paul Feig about dressing for work a few months ago, he was on set. He took time out of his brief lunch to talk with us, despite the thousand things tugging at his attention. At the time, we weren't allowed to mention which film's set it was – exclusive set visit rules and so on. Now, it can be said. The film was Bridesmaids… and it's out on Friday.
I went to an advance screening of the movie a week or two ago, and I can say full-throatedly that you'll love it. It's a real breath of fresh air, a film with a genuinely unique, personal perspective and heart to go along with a lot of big, big laughs. It's also stuffed full of brilliant performances. Plus some gross stuff for the 16-year-old boys.
So: do our dapper pal Paul a favor and go see Bridesmaids this weekend. You'll be glad you did.
---