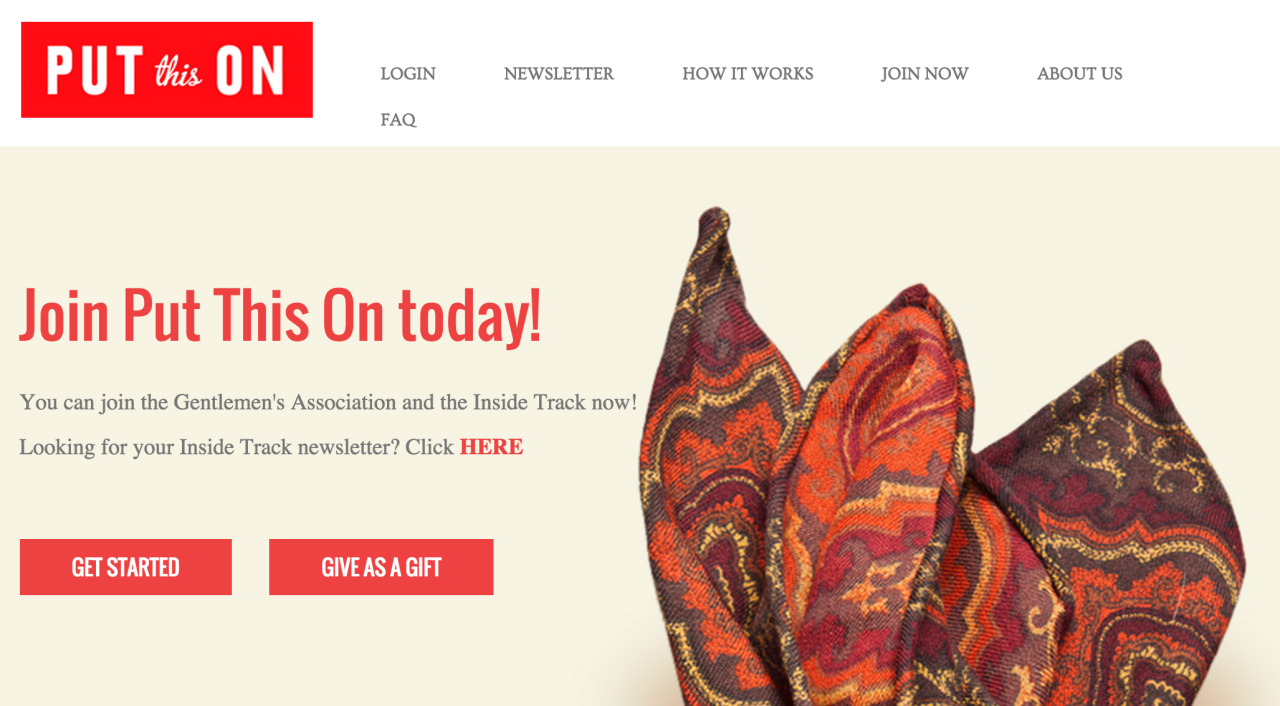 A gentle reminder to readers subscribed to The Inside Track and Gentlemen's Association – we're switching platforms this week, going from Member.ly to CrateJoy. 
That means we need you to switch with us, so that your account stays active and you continue to get awesome things from us. A bit of a hassle, we know, but to sweeten the deal, we're giving all updated Inside Track accounts a free month of service and all updated Gentlemen's Association members a free pocket square (to be sent along with your next delivery). 
To update your account:
1) Visit this log-in page. Type in your email address and hit "submit."
2) Check your email for a message from Jesse Thorn. The email will allow you to reset your password and get to your account profile.
3) Log in and update your account. Specifically, you'll need to add your mailing address and credit card information.
Don't worry: you won't be charged twice and your new CrateJoy account will reflect everything you've already paid for. The reason why we need you to update is because our old processor keeps and protects all of your information (we don't have access to it). That makes things safe for you, but it also means you need to manually update your info on CrateJoy since we're switching. 
If you have questions or need help, email jennifer@maximumfun.org.
---