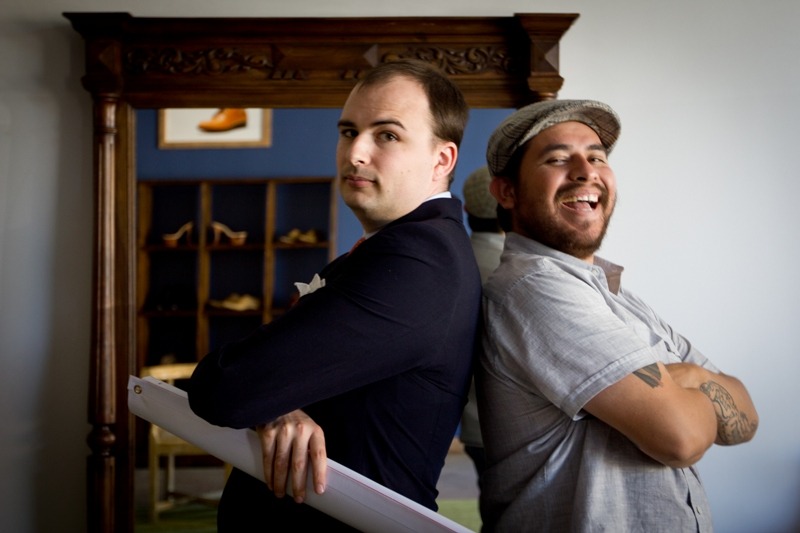 We're running an extensive interview I did with Raul Ojeda, the shoemaker from our shoes episode, over on StyleForum. Part one of three is up today.
I've become great friends with Raul since I met him while working on that episode, and I'm so impressed with what he and his colleagues are up to at their new venture Don Ville. Raul and company are making fully bespoke shoes on-premises for less than half of what other bespoke makers charge, and the shoes are gorgeous.
I don't personally know a lot of millionaires, who have a $100,000 laying around in the budget to buy shoes over the next 10 years, because that's what shoes cost! You know, Europeans, John Lobbs are about $6,000. Our shoes, the most expensive are maybe $2,000, maybe $2,400 when we have to start a last from the very beginning. I really don't see how you should be paying 3, 4, $5,000 for each pair of shoes. I think you probably wouldn't even want to wear them.
We want to offer shoes for the many of us that love and enjoy wearing shoes. That's the inspiration for this shop. We want to have people come over, get their measurements, and have the shoe that they really want to wear that fits very well.
(Photo by Gordon de los Santos)
Full disclosure, by the way: I mention this in the piece, but when I heard Raul was opening the shop, I talked him into trading some writing on his website for a pair of shoes.
---