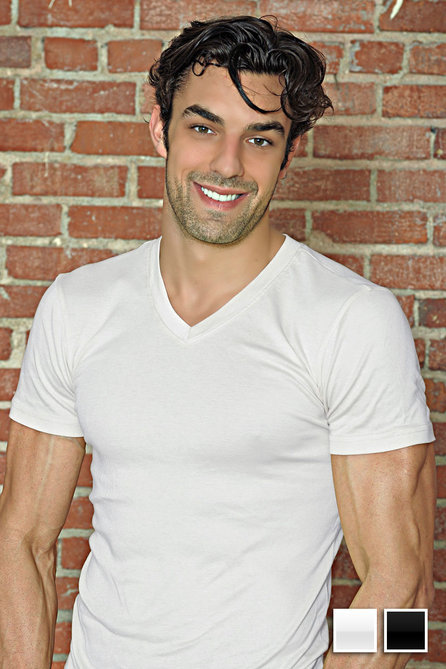 Our longtime advertisers RibbedTee sent us their latest product a couple months ago – a modal blend undershirt from their new MicroModal line. I've been wearing it regularly since, and here's a full report.
Like the classic synthetic rayon, modal is a naturally-based man-made fabric – it's made from beech trees. It's a lot like cotton, but more absorbent and much softer. The RibbedTee shirts are a 50/50 modal / pima cotton blend.
The result is an extremely soft undershirt – probably the softest I've ever worn. I'd compare its softness to ultra-fine cotton – an equivalently soft all-cotton undershirt would run you $75 or $100. The shirt is lightweight, and like all of RibbedTees products, it's designed specifically to be an undershirt – it fits close to the body and long enough to always stay tucked. That's a big bonus if, like me, you're always ending up with undershirts that are cut to be worn on the outside and shrink above your waist over time.
This remarkable softness does come with a bit of a cost. Each shirt is $29, which is far from a crazy price, but isn't four-for-$10 at Target. The synthetic content also lead the shirt to start pilling slightly after the first couple wears. Since it's an undershirt, this isn't a huge issue, but it might not ultimately be as durable as all-cotton. Additionally, I feel most comfortable in the shirt during cooler weather, when its slightly slick feel seems comforting rather than close.
So: thanks to RibbedTee for sending along the softest undershirt I've ever worn.
---