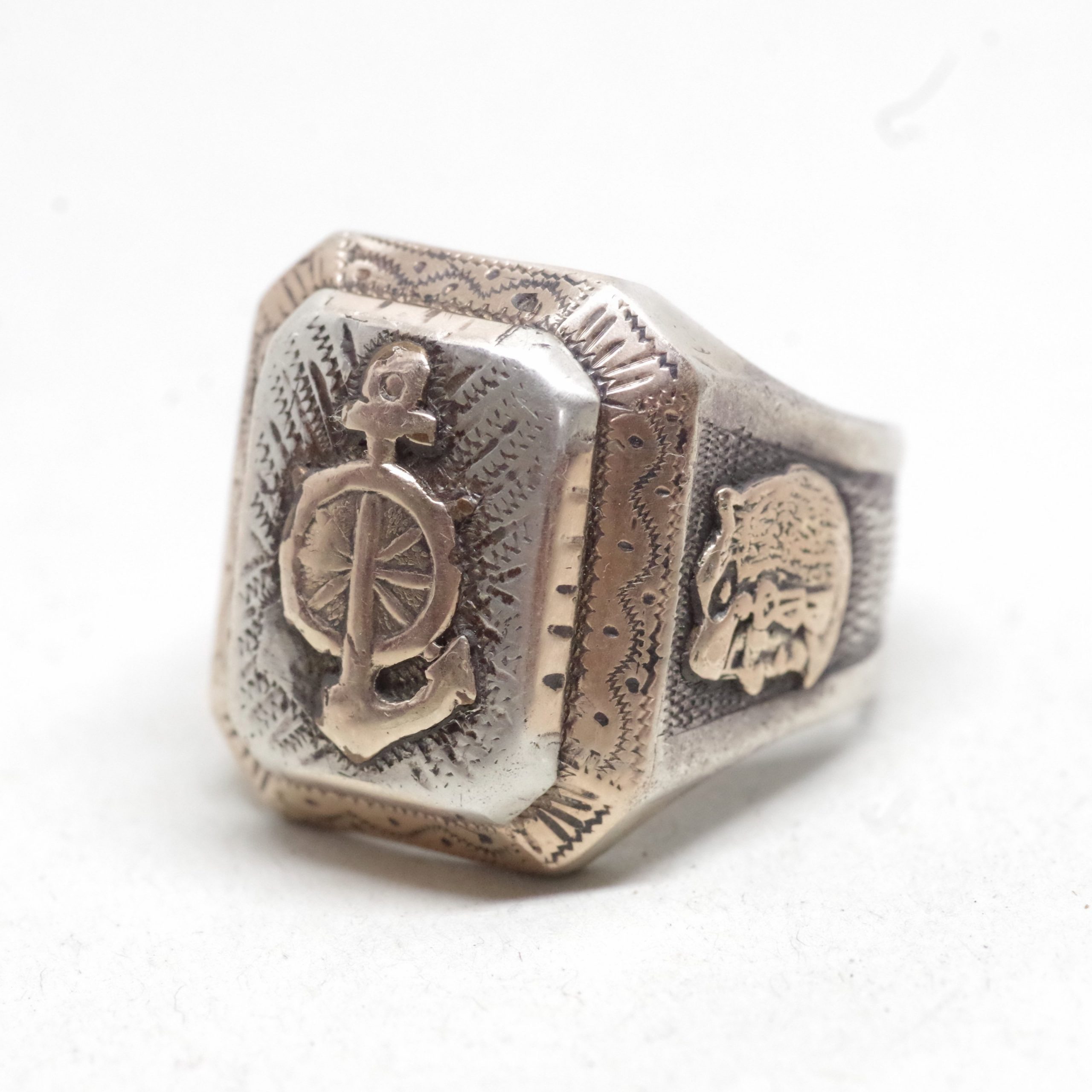 The Put This On Shop is full of good stuff, so every Monday we'll be showcasing some of our favorites. We don't have anything new for you this week, but consider it the calm before storm because we are hard at work getting ready to fill the shop with vintage finds just in time for the holiday season.
This week, we are highlighting our collection of rings. Jewelry is somewhat controversial in the world of men's fashion, but rings can be a great way to add some distinction to your outfit. Chunky rings can be the perfect compliment to jeans and cowboy boots, or you wear something with a prominent stone to act as a statement piece. Most of these will look best with more rugged or casual outfits, but we have a few understated options that could be paired with suits or sport coats. Check out our whole selection here and here.
We'd also encourage you to check out our eBay account, where this week we are auctioning off clothing from our favorite brands and designers, including Luciano Barbera, Cantarelli, and Engineered Garments. If you've ever wanted a Justo Gimeno Teba jacket for way below retail price, now is your chance.
Lastly, if you missed it last week, don't forget to check out our new collection of pocket squares. If you like these, we invite you to join the Gentleman's Association, our exclusive pocket square subscription service. After signing up, you will begin receiving a new pocket square every other month, handmade in Los Angeles using new and vintage fabrics you won't find anywhere else.
There's plenty more to check out in the shop, and we're offering free shipping on just about everything when you use the offer code BLOG at checkout.
---