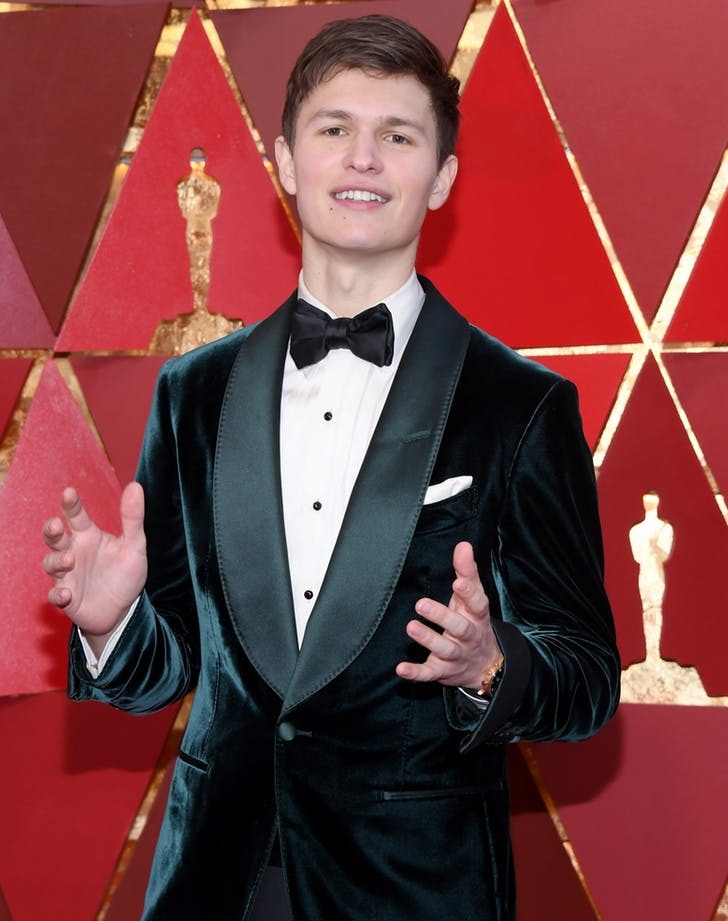 Trends in formalwear move at a glacial pace, as there's only so much one can do with traditional black tie, but every now and then like some bat out of hell something comes along. This past Sunday, the men at the Academy Awards all dressed themselves in velvet of various colors, which is a sartorial high wire act that we should discuss.
Now there's nothing wrong with velvet as such, and it can be an incredible and bold choice in a sea of familiar black wools. The problems come from how to dress it so it doesn't look cartoonish. For instance, Daniel Kaluuya above employs a rare mustard jacket while keeping everything else wisely muted, but Matthew McConaughey goes goofy with a flappy red velvet bow tie. It's good to add a sense of fun to the often staid world of black tie, but too much whimsy can make it seem almost like you're parodying the event instead of dressing for it.
Another point is that these are celebrities who are on the twelfth or so awards show of the season, so they have the opportunity to wear a bunch of formal outfits (most of which they didn't pay for). For you, average non-famous person who only gets so many black tie opportunities, this can be a big and expensive commitment when a well fitting basic tuxedo will never leave you in the lurch. Trends in formalwear are fun to watch but leave that to the red carpet pretty people.
If by-the-rules black tie is too boring for you, consider going the route of Jordan Peele, who had a lovely white shawl collar jacket. It's timeless but different and works for most if not all occasions. Plus it'll motivate you to get on winning that Best Original Screenplay award already.
---