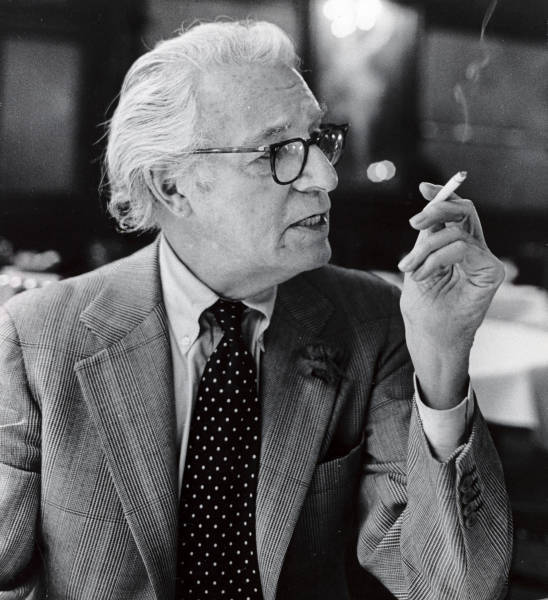 I enjoy getting dressed in the morning, but I don't like spending a lot of time fussing over it. Which is why most of the items in my wardrobe are white, blue, brown, cream, or grey. Colors outside of that tend to be no wilder than burgundy or dark green. This allows me to easily grab things out of my closet and be assured that the colors will complement each other.
I've also found that it's easier to dress with just two patterns. Having no patterns can leave an outfit looking a bit flat and boring; having too many runs the risk of things clashing. There are exceptions to this, of course. Formalwear is the most obvious one, and things such as a navy suit with a crisp white shirt, folded linen handkerchief, and a solid navy tie will always look great. For everything else, I usually try to stick to just two patterns – enough to add visual interest, but not so many that I have to worry whether I'm creating a dizzying eyesore.
Above are three of my favorite style photos, and they demonstrate this in the most basic way – a patterned sport coat or suit paired with a patterned tie. Everything else is kept solid and basic. But there are other variations. For example, imagine wearing a navy sport coat with a solid brown tie. Instead of a plain blue shirt and white pocket square, you can use a blue Bengal striped shirt to give your tie a more interesting background, and then stuff a patterned hank into your pocket, so that the Bengal stripes don't look too lonely.
Similarly, you can apply this principle to textures. Think of a green, waxed-cotton Barbour jacket worn over a blue oxford-cloth shirt and a thick, but plain, merino crewneck sweater. Below, there can be a pair of worsted flannel trousers. The flannel trousers are nice, but a thicker woolen with a more obvious nap would be nicer. Or better still, swap those out for a pair of brown corduroys, and change the plain merino crewneck for something more textured, such as a Shetland. The ribs of the corduroy and fuzziness of the Shetland will add some important visual interest to an otherwise very basic ensemble.
By sticking to two patterns or textures, you can ensure that there will be something interesting about your ensemble, but with minimal risk of things going awry. This will also allow you think more about what purchases you might need to make. If your collection of sport coats and ties are mostly solid, instead of plain blue and white shirts, you may want to buy some stripes and checks. This way, it'll make dressing in the morning easy. 
---