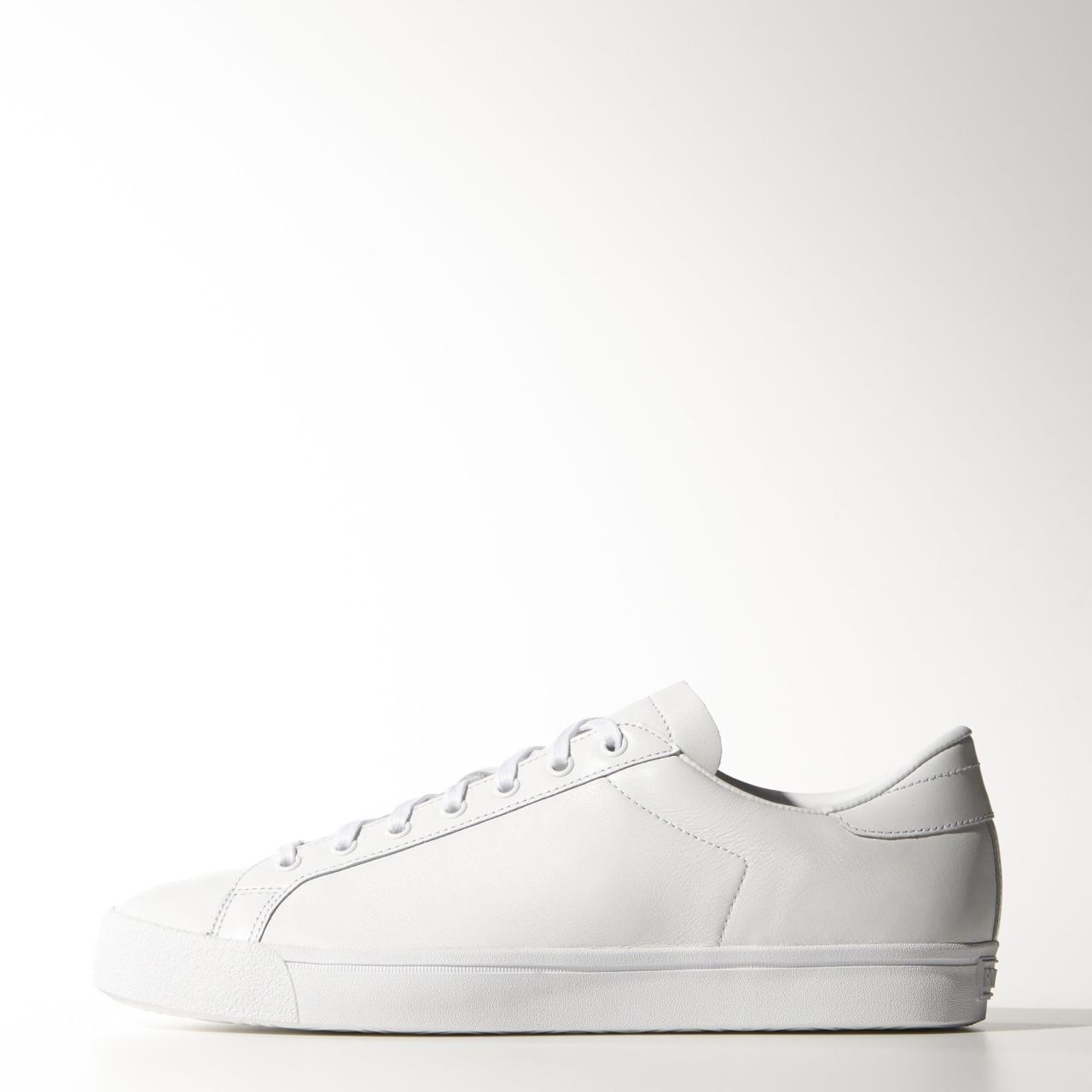 Wait, what's going on?
Adidas just Common-Projects-fied their shoes by making an all white, minimalist version of their famous Rod Lavers (which Common Projects were originally inspired by). 
Meanwhile, Common Projects just Adidas-fied their shoes by adding some Stan Smiths-inspired branding to their famously minimalist Achilles Low. 
So are we supposed to like branding on our sneakers or not!? Tell us fashion people!
---