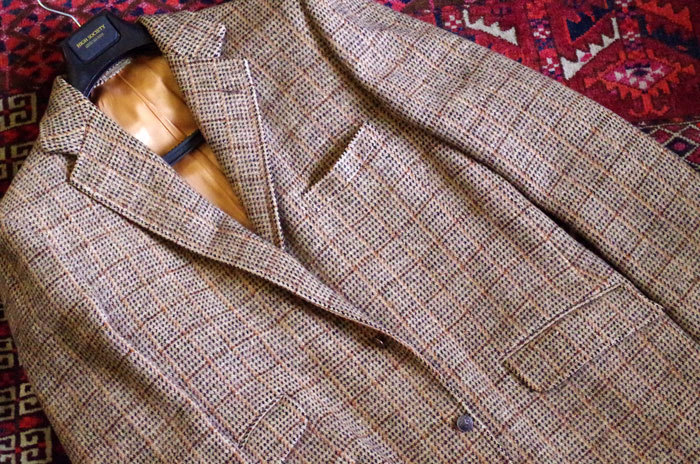 One of the great things about thrift store shopping is finding something that seems like it comes from another world. This J. Press coat I found over the weekend is a perfect example. It's a custom job, completed in October of 1953.
The tweed on this feels like it could stop a bullet. In fact, sixty years later, it's completely unscarred by time. It could well have just come off the production line. Unlike J. Press today, which usually features a single hooked vent, it's unvented, but it still features the classic three-roll-two button configuration.
 I only wish that it fit me.
---