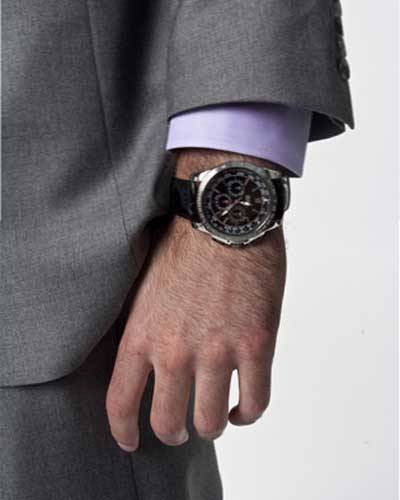 Time Out New York is a wonderful publication (I'm particularly a fan of the beautiful and charming Jane Borden's comedy coverage) , but if they want to run articles about men's style, maybe they should hire someone to look them over who… you know… knows something about men's style. 
They just published this piece, about "bespoke" suiting in New York.(1)  The disasters are all over everywhere here.  Frankly, they're too many to enumerate.  Judging by these photos, at least three, maybe four of these men would have been better suited with a $400 suit from some worst-case-scenario off-the-rack retailer like The Men's Wearhouse.  This is that bad.
The lesson here is that tailors vary wildly in their abilities, their offerings and particularly in their taste.  You cannot rely upon a tailor to tell you how to style your clothes.  They are craftsmen, skilled at making clothes, not at designing them.  Find a good tailor, learn about clothes, and know what you want before you start ordering purple button holes and black wool.  Furthermore: keep it simple.  Just because you can order white-on-black Al Capone pinstripes doesn't mean you should.
(A proviso: one of these suits, by Michael Andrews, looks fine.  It's also possible, even likely, that many of the other problems came from the styling and choices made by the gentlemen featured in the article, rather than by some mistake of the tailors.)
(1) (I would ordinarily use "bespoke" to describe a process in which a tailor creates a pattern specifically for a customer, then makes a garment from that pattern with multiple fittings; it appears they are mostly featuring made-to-measure programs here.)
---