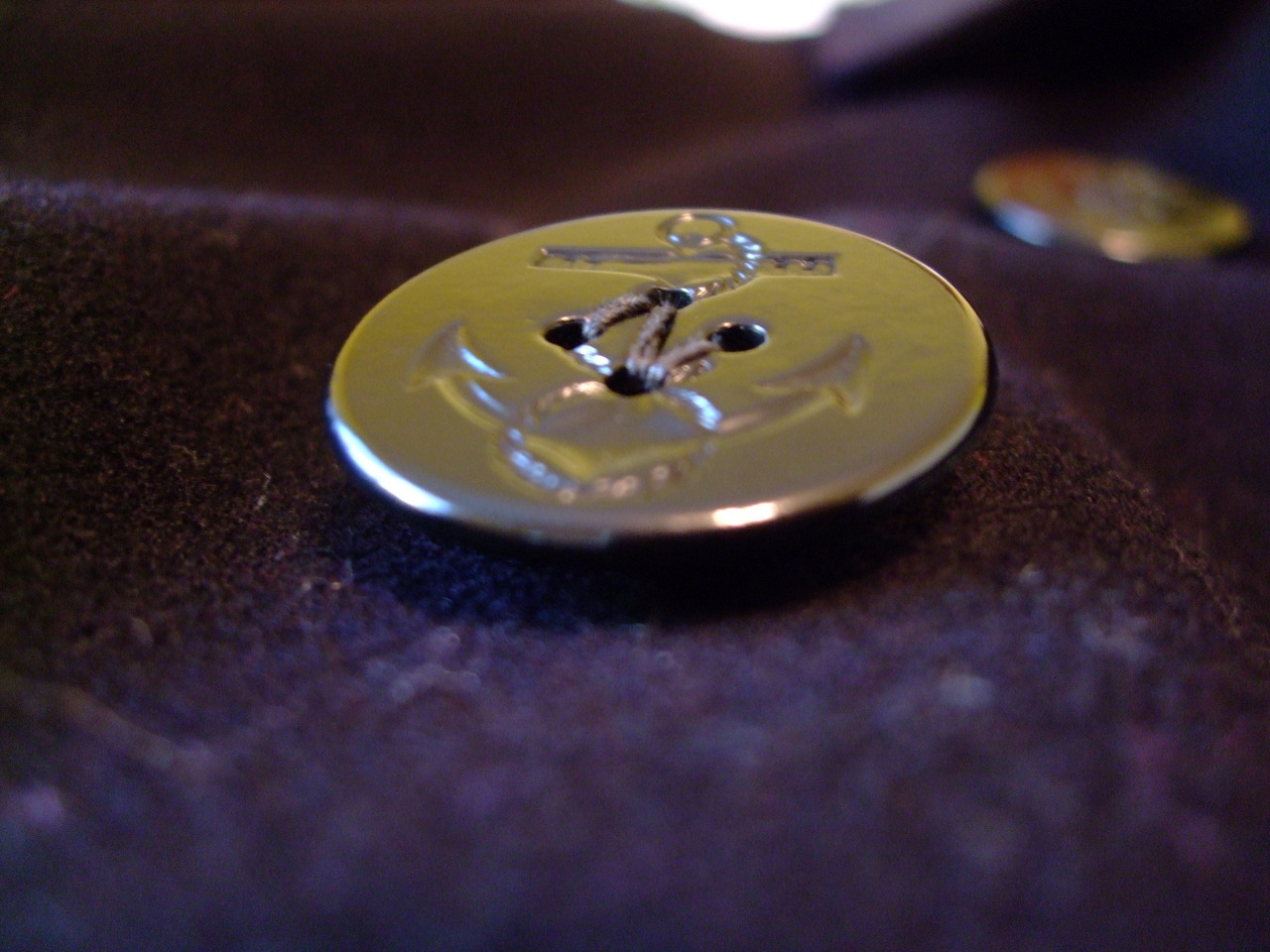 #4: Vintage Peacoat

This find was serendipitous. While I was interested in a pea coat, and there are plenty to be found on eBay, I was actually looking for a "military coat" when I stumbled on a listing for a "Vintage Naval Clothing Factory Mens Coat Military NAVY."

The picture sure looked like a pea coat, so I did a search for "Naval Clothing Factory" and found this thread, which identified the pea coat as genuine World War II military-issue in near-pristine condition. I jumped on that quickly, and won it for a remarkable $22 shipped.

Unlike the pea coats we're most familiar with today, WWII-era pea coats have a slim fit (the author of that thread notes they're the slimmest-fitting of any he owned). The color is a midnight blue, almost black (substantially darker than it appears in my pictures), and the pockets are lined with corduroy. This is hands down my best eBay find yet, and I've been waiting six months for the weather to get cold enough to wear it.
I've had my peacoat, which is, as best as I can tell, from the period between WWII and Korea, since high school.  I bought it at a garage sale in Portland – I think I paid twenty dollars for it.  It still looks as great as it did when I bought it.  I've worn it every winter.  There's no need to buy a second-rate knock-off, just get the real thing.
---