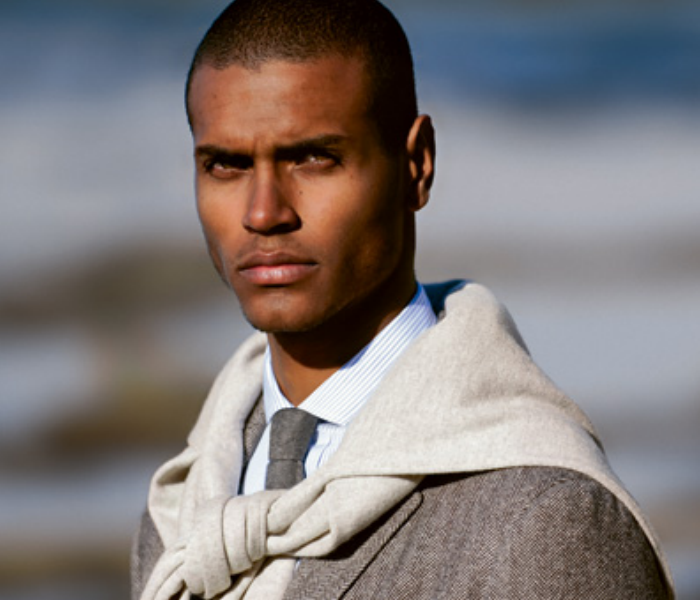 It's good seeing someone dark-skinned like myself modeling Cucinelli. I've developed an appreciation for his collections—even going so far as to pick up a few lookbooks from past seasons as inspiration for my own wardrobe. The styling, the cut of the clothes and especially the textures are very appealing, but I've always wondered how the muted palette he favors would look on a guy like me.
The answer, in my mind, is "not that great." Even if you're model handsome, like this dude is.
If you have a low-contrast complexion – light skin, light hair – I think the palette of Brunello Cucinelli is one you should study carefully. I don't think anyone does a low-contrast color pallette better than him. Light gray, light blue, light brown and cream are about it, color-wise, and it always looks tremendous. If, that is, you have coloration like Cucinelli's.
If you don't, whether you have dark skin or light skin and dark hair, the colors will not flatter. Instead, they'll look dull and washed out. Then, the texture is all that's left.
---