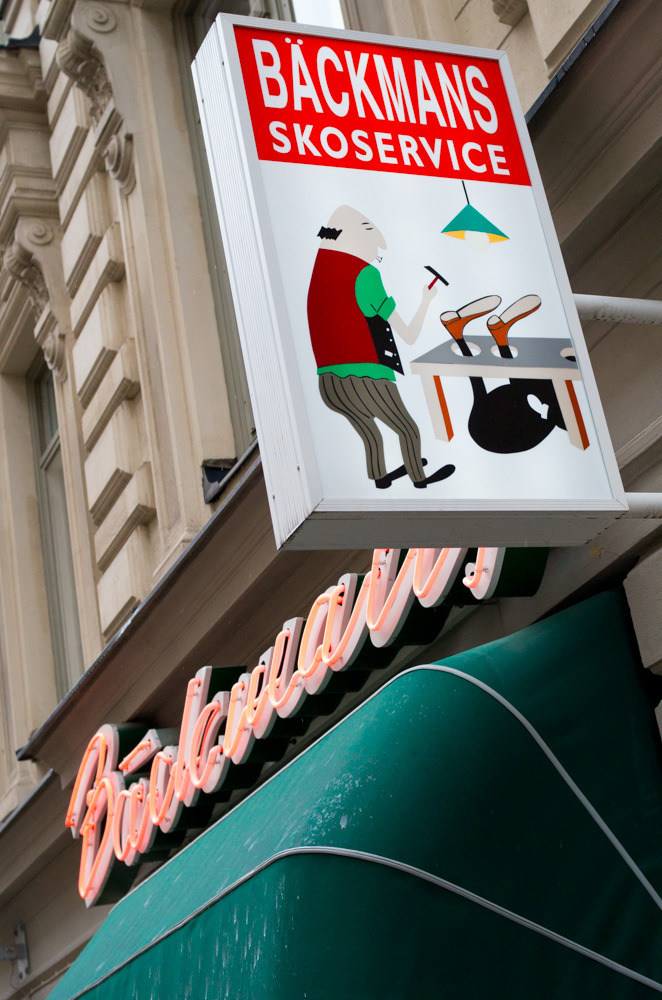 I just got back from a whirlwind tour of Northern Europe. I spoke at the national radio conferences of Sweden, Norway and Denmark, met a ton of lovely people, did a fair bit of shopping, and shot a bunch of pictures for Put This On. This week on the blog, a few posts about the shops I visited in my four hours or so of free time in Stockholm. Later this week and next, we'll see some of what I shot in Copenhagen.
Rarely have I seen so many elegantly dressed men as were walking the streets of Stockholm. The Swedes are pretty culturally conservative, and few men were dressed boldly. Instead, I saw dozens of well-cut navy blue suits, with simple ties and near-compulsory pocket squares. The overall effect was a bit less stodgy than London, though much more homogeneous than New York, and with less flair than Italy. 
In Copenhagen, men (and indeed almost everyone) wore a pallette of black, grey and navy. Style overall was much more casual, even downtown, than in Stockholm. The look was clean and modern – it was a very stylish city, though the absence of color and flair was a bit stultifying. And of course in Denmark every woman looks like a model and every man like a handsome sea captain, so they look good in almost anything.
---