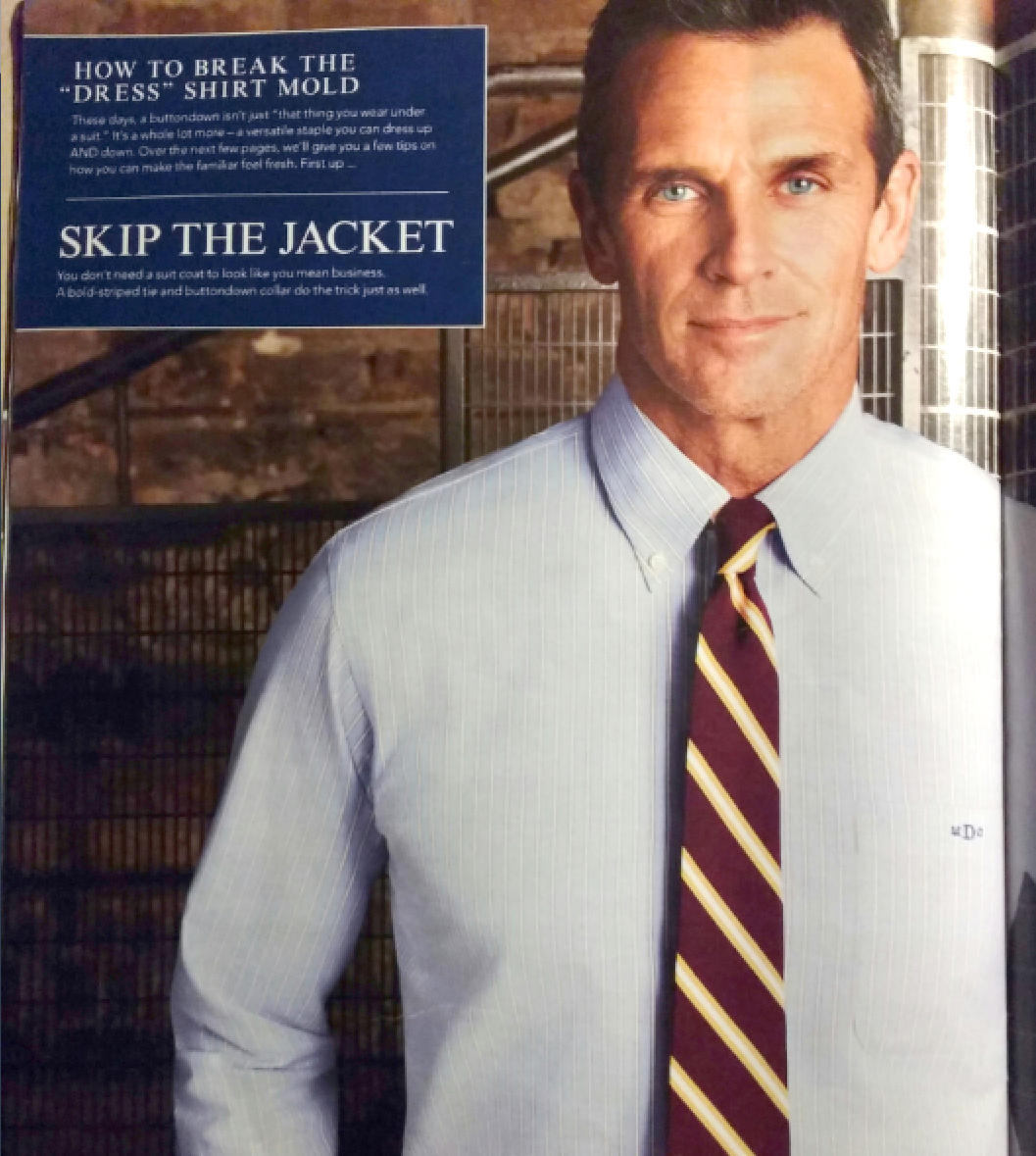 A reader sent in this photo of a recent Lands' End catalog. The caption reads:
Skip the Jacket. You don't need a suit coat to look like you mean business. A bold striped tie and buttondown do the trick just as well.
For the love of God, stop doing this. We get that office dress codes today are ambiguous, and it's hard to know how to do "business casual" – a constantly shifting standard depending on where you work, which requires you to look professional, but also dressed down at the same time.
Whatever you do, however, please don't wear ties without tailored jackets. Or stupid combinations like you see in this Allen Edmonds ad, where guys are wearing jeans with vests and ties. Ties (and vests) require tailored jackets. It's perfectly fine to wear a suit jacket or sport coat without a tie, but not the reverse. Doing so makes you look like a choir boy. Or a cell phone salesman. Or those guys who work at car rental car agencies and clearly hate their jobs.
If you're not going to wear a suit jacket or sport coat, you'll always look better in something more causal (even if it's just a buttondown with chinos). We have suggestions on how to do business casual, if you need some.
Also terrible: a monogrammed dress shirt without a jacket, which here looks like an embroidered name tag.
---