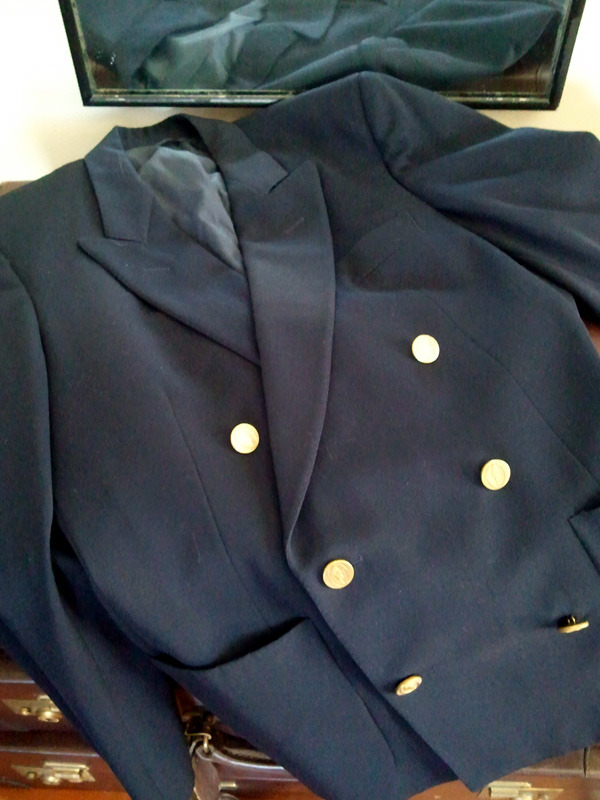 This is one of the prime thrifting seasons, as the folks who need tax write-offs have just dropped off their year-end contributions. I've been working furiously on the launch of my new public radio show Bullseye (you should subscribe now free in iTunes, by the way) the past couple of weeks, and I needed a break, so I headed out for a little thrifting yesterday to a few favorite spots.
I came home with a lovely tie by Gianni Campagna in heavy navy silk. I also grabbed the above: a double breasted blazer by Arnys of Paris. Arnys is a slightly eccentric haberdasher known for its unique Forestier jackets and beautiful printed ties. The buttons on this piece have their unique and jaunty logo.
Arnys clothes aren't sold in the United States, so half the fun of buying the coat is imagining how it made it all the way to Los Angeles. It's far too small for me, I should also note. I bought it because I couldn't bear to leave it on the rack, paying a pretty penny for it. Sometimes, though, you have to follow your heart.
---