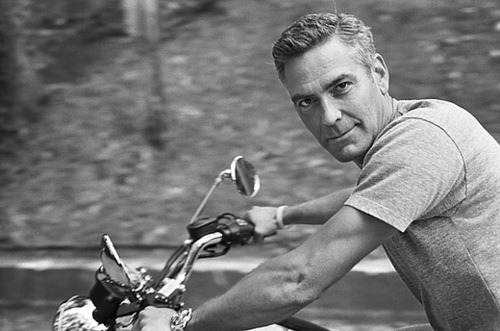 When it comes to casual clothing, I'm a big advocate of simplification. When it's Sunday and I'm not getting dressed dressed, you'll find me in a simple outfit. Blue jeans, chinos or (if it's hot) shorts. T-shirt.
I've got a few striped ts from Black Fleece that I like, but generally my t-shirts are solid colored. That means white, especially in summer, or heather gray, or navy. I've got a couple of others – burgundy, a color called "raisin," one in a sort of goldenrod. I could get by, though, with just white, gray and blue.
This is usually paired with a simple sneaker – I like Supergas in the summer and New Balance 574s in the winter – or boots.
When you're dressed this simply, it's nice to add what our friend PG calls a "point of difference." Some element of dress, often an accessory, that brings the outfit from neutral to distinctive.
In my own wardrobe, that might be a baseball cap from the late, lamented Cooperstown Ballcap Company. It might be a distinctive belt – I've got a rifle sling belt and a belt with a sailing hook from Narragansett Leathers. It might be something around my wrist like a friendship bracelet or a colorful watch strap, or it might even be red socks.
When you dress this simply, you should be wearing clothes of good enough quality and fit that you look sharp. You should be aware of texture. You should avoid pictures and words. You should always have a point of difference. You needn't be afraid of looking uniform from day to day. You should be comfortable and confident.
(If you're wondering: George Clooney's point of difference is the fact that he's the handsomest man alive.)
---