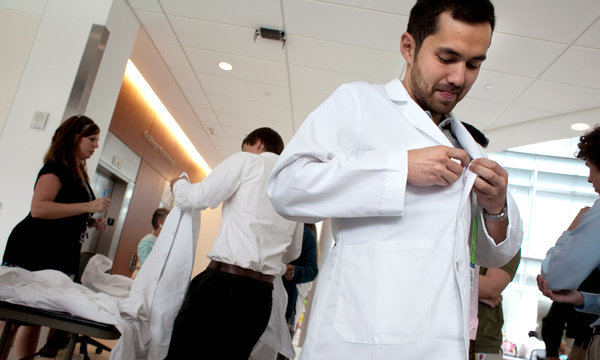 The New York Times has a great article about how clothes not only affect the way people perceive us and how we perceive ourselves, but also the way we think:
So scientists report after studying a phenomenon they call enclothed cognition: the effects of clothing on cognitive processes.

[…]

It has long been known that "clothing affects how other people perceive us as well as how we think about ourselves," Dr. Galinsky said. Other experiments have shown that women who dress in a masculine fashion during a job interview are more likely to be hired, and a teaching assistant who wears formal clothes is perceived as more intelligent than one who dresses more casually.

But the deeper question, the researchers said, is whether the clothing you wear affects your psychological processes. Does your outfit alter how you approach and interact with the world? So Dr. Galinsky and his colleague Hajo Adam conducted three experiments in which the clothes did not vary but their symbolic meaning was manipulated.
Read more here.
---