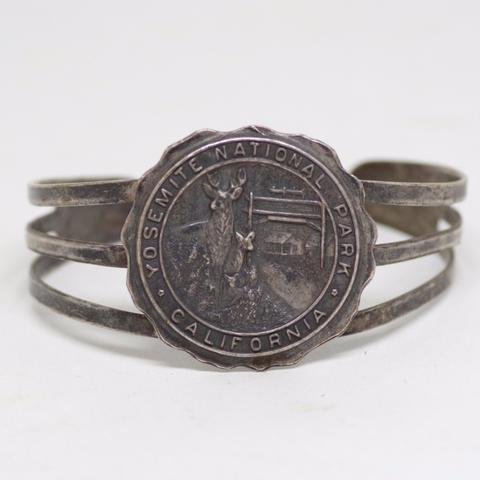 You guys been to DisneyUniversalworldlandparkwhatever lately? Roller coasters and such remain fun, but the caliber of swag you can bring home from your adventure has gone precipitously downhill. Plastic, cheap fluff, and oh so many phone cases stock the shelves almost exclusively. Yes, a lot of this stuff is for kids and by nature ephemeral, but it wasn't always this way.
Once upon a time souvenirs actually had some craft to them. Most of these come from before the advent of plastic as the hot manufacturing commodity by the 60s, so they actually needed to made from hearty metallic materials. Picking up a vintage souvenir is a double layered memory- not only are you picking up a token of a place or attraction but also of a time since past, when it was possible to find good design in the gift shop.
Check out some of the souvenir rings, pins, and notions we've collected over at the shop. You probably already have enough travel mugs.
---