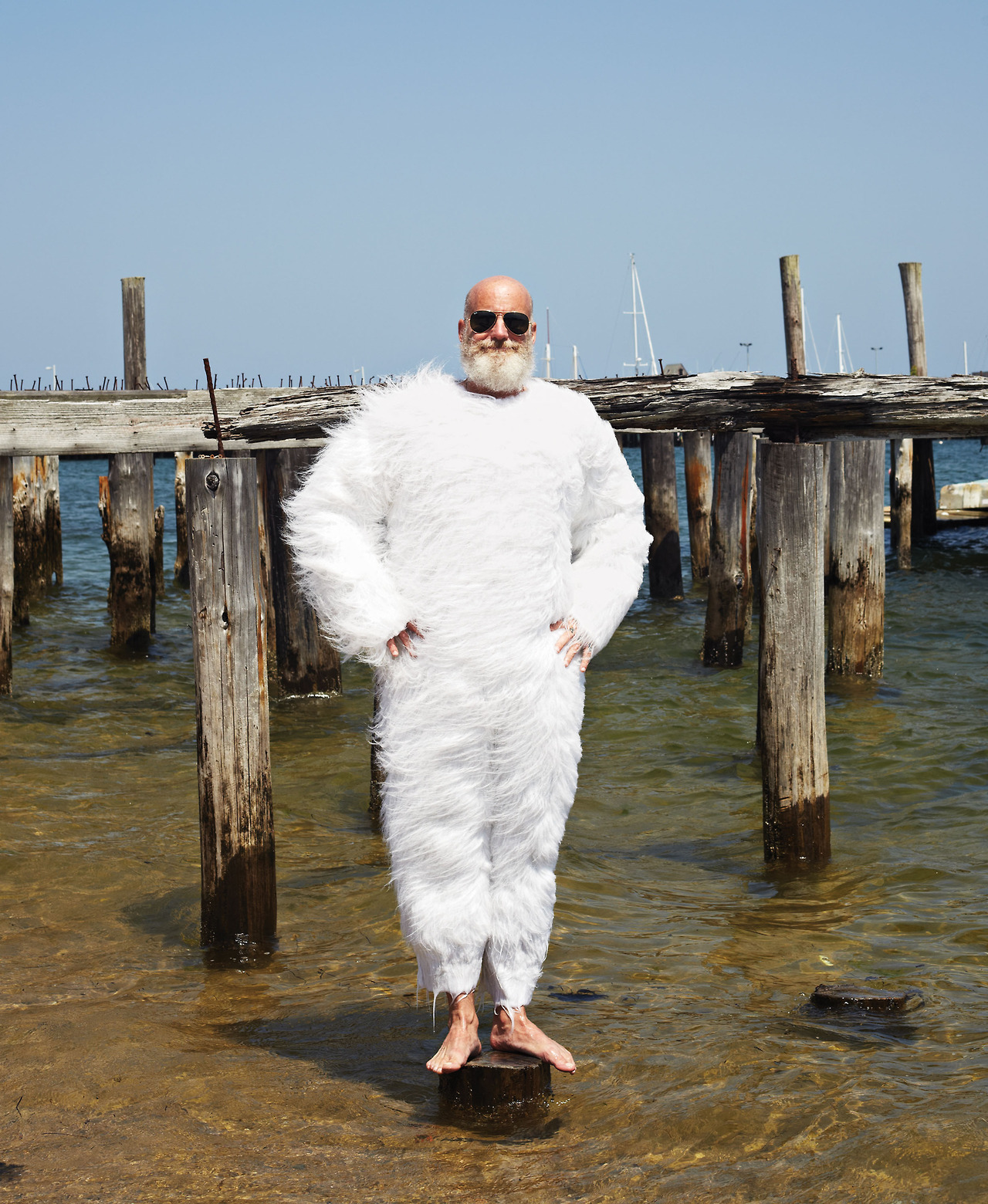 Emmy nominated writer Tom Coleman just put out a new book titled I Actually Wore This: Clothes We Can't Believe We Bought. Coleman invited various people to share some of the more ridiculous fashion purchases they've made over the years – real, down and dirty regretful ones (or, maybe, not too regretful, as these are pretty great). In an NY Journal of Books review, Jeffrey Felner writes:
Just as the titles suggests, the book focuses on those sartorial errors in judgment that each and every one of us has made since we began buying our own clothes. Part of the charm of the book is that Coleman doesn't solely focus on members of the fashion community to relate their "what was I thinking" moment, but instead offers a huge cross section of men, women, and children who openly admit to their mistakes and mostly in a very humorous self-effacing way.

It is with this broad spectrum of interviewees that Coleman achieves what others have only aspired to and that is a fashion book that neither preaches, regurgitates, nor for that matter educates its reader. Coleman's target audience is the reader who has a sense of humor about all things fashion including themselves; imagine an entertaining fashion book free of ego, hubris, or pretension.
The best entry? Possibly this … I don't know … hairy, white Yeti suit? The proud owner is Tim Convery, the VP and Creative Director at a major cosmetic company. Apparently Convery bought this to go dancing in the '90s. He had to give it up when it developed a smell, which has been described as "an odor that was a cross between a wet stuffed animal and a dirty swimming pool." Seems like the sensible solution is to find dance parties at dirty swimming pools, not give up wearing such as awesome suit. 
You can see more entries at E. Tautz, where Patrick Grant is shown wearing a real gem (he still looks awesome though, frankly).
---