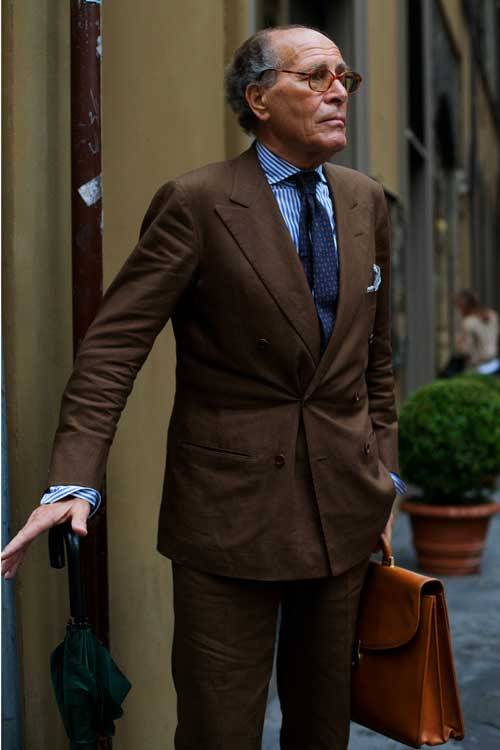 It's becoming summer in Italy – why does this guy look so at home in this suit?
First of all, it's linen.  Linen, even in heavier weights, stays cool in the heat.  It can rumple, which in some cases make it inappropriate for business, but that also gives it a lived-in quality which can be quite wonderful.  I think that quality is part of why he looks so at-home in this outfit.
Brown is an unusual color choice for a guy with silver hair, but this particular brown compliments his olive complexion quite nicely.  If he had less color in his skin, it wouldn't look nearly as nice.
In terms of seasonality, I'd guess that his shoes are a lighter brown, not unlike the briefcase in his hand.  As Will pointed out today, lighter browns are more suitable to the warmer months.  In this case, the case (and the shirt & tie) brighten things up a bit.
This is a gentleman I would be happy to meet, and would certainly be happy to do business with.
---