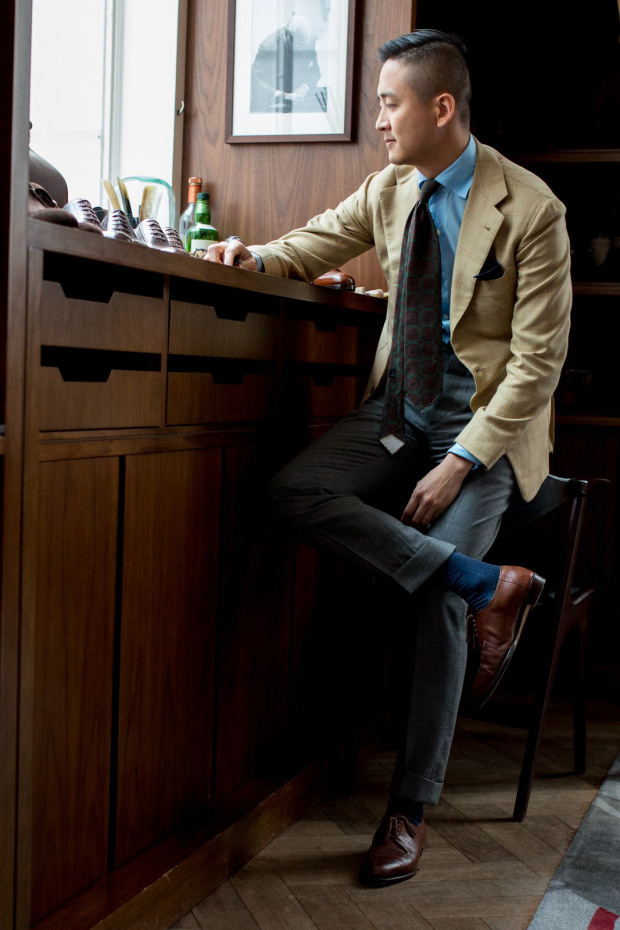 Simon Crompton has a nice profile on Alan See, one of the co-founders of The Armoury. In the feature, Simon runs through some of the things Alan has been photographed in, and has him explain how he choose the things he wore. For the photo above, Alan writes:
One of the perks of being in the rag trade is we chance upon a lot of little shops, sartorias, and places with interesting things that are being got rid of. The fabric on this shirt is made from a Carlo Riva fabric that I picked up at Buonanno before they closed, and the jacket fabric was chosen from the depths of Orazio Luciano's archive.

I love lighter coloured jackets like this for the summer as they can encourage much more vibrancy through the outfit. Some people find them hard to wear as they are often similar to skin tones. To counteract that I add a bit more contrast to give the jacket more of a frame, with blue or more saturated colours.
---