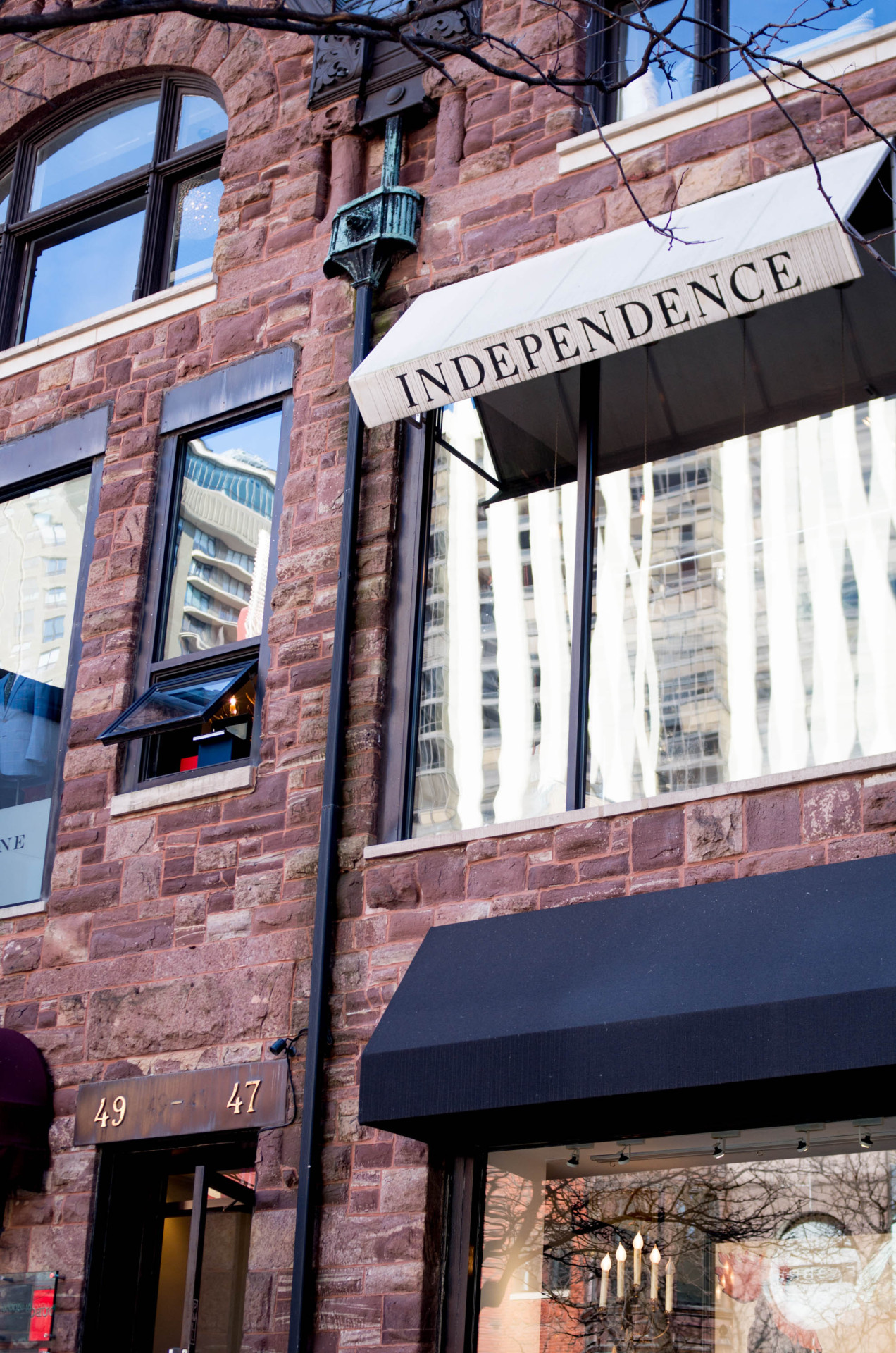 I visited Chicago last month, and while my time was limited, I took some time to visit a few of the great city's best shops.
Independence Chicago sits in an upper suite on a relatively tony downtown street. Walk up the stairs and you'll find a jam-packed treasure trove of American and Japanese goodies in the narrow space.
I was greeted enthusiastically by shopman Timothy Grindle, and got down to business, inspecting the goods. Highlights included a pretty broad range of Engineered Garments and LVC, and some truly beautiful Kapital pieces like the scarf shown above. It being Chicago in late autumn, there were plenty of cold-weather choices, too, including some big, beautiful outerwear from Crescent Down Works.
I had a nice chat with Timothy about the challenges of running a shop like this in Chicago. He told me that it's taken years for the ownership to convince certain brands they can sell in the Midwest – and some of those brands they convinced have become top sellers.
Independence is also a sort of flagship store for Oak Street Bootmakers, an American-made shoe and boot brand who offer outdoor-inspired footwear with a very Chicago vibe – a little bit of Northeastern moc-toe, a little bit of Midwestern broad shoulders. I walked out with a twill LVC shirt and a pair of socks by a Japanese brand I hadn't heard of, Rostersox. 
For those in Chicago, it's worth the trip. For those who aren't, you can check out their excellent web shop.
Independence Chicago
47 East Oak St., Chicago, IL
---