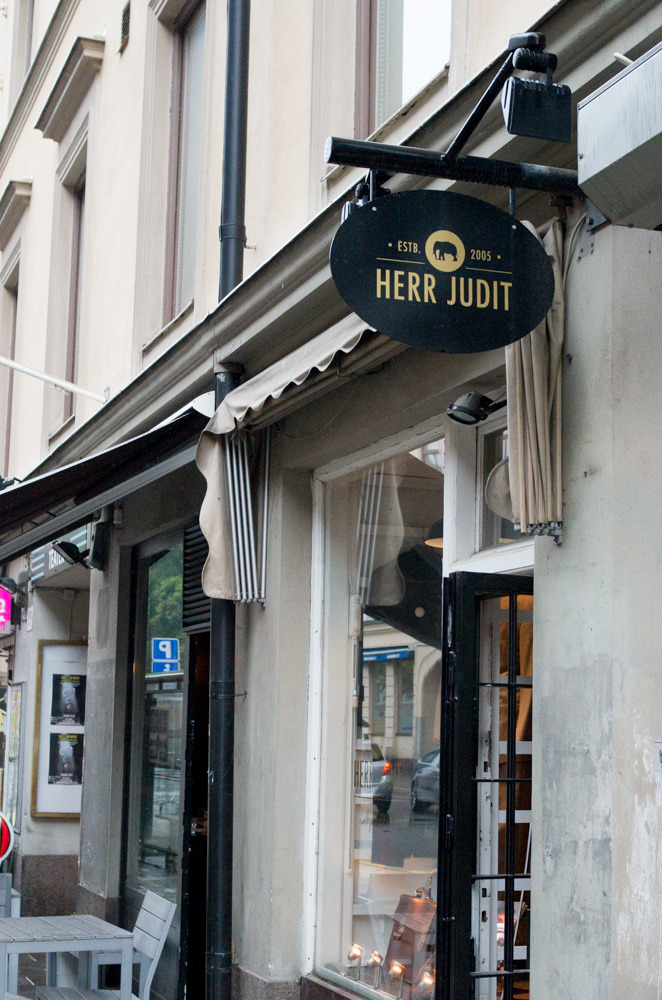 I didn't have data on my cell phone in Sweden, so I was wandering nearly blind. I'd downloaded a map to my phone, and I could see the pins I'd made – but without data I couldn't see what the pins actually represented. Luckily, I managed to blunder my way to Herr Judit. 
Herr Judit is the rare men's vintage shop, though perhaps vintage is a poor descriptor. It's actually a second-hand menswear store, selling stuff that's mostly only a couple of years from new. Prices are pretty high for second-hand, but the selection is excellent and the presentation superb. Expect to find lots of Scandinavian menswear (think Rose & Born) along with international choices ranging from Polo to Kiton. The shop I visited was one of two in town, and I think it was the smaller of the pair. Still a decent size, with a lot of great stuff for sale.
I walked out with a copy of the founder Bonnier Fakta's new book, which is called "Vaalklaadd: Sa Styler du din Gardenrob" which probably means "your shoes are ugly, get new ones" in Swedish. Honestly, I couldn't tell you, but it's a really lovely volume, which appears to be a soup-to-nuts menswear guide, like a hipper Swedish Alan Flusser.
---