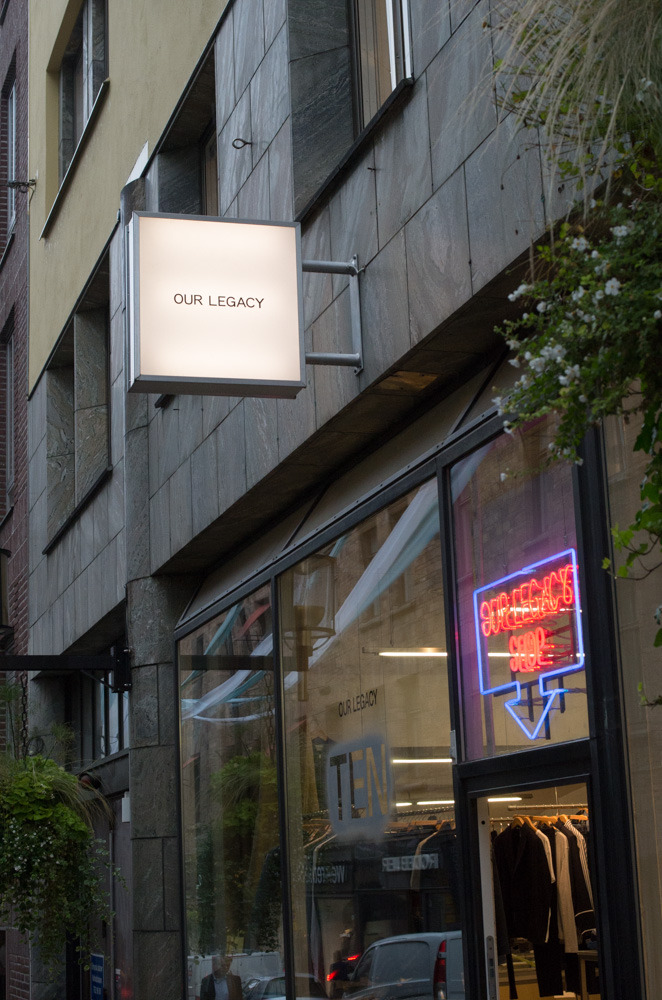 Modernist boutiques aren't usually my style – I tend to prefer the dusty and fusty. While in Stockholm, though, I made sure to stop in and check out the all-white Our Legacy shop. Our Legacy might be the most impressive Swedish fashion line. Their clothes are distinctly Scandinavian – clean, simple and tasteful – but they're also filled with remarkable character.
The salesman behind the counter called out to me: "be sure to touch the fabrics!" He couldn't have been more right. The clothes at Our Legacy are very plain in their form, but they're made from remarkable fabrics. Texture is everywhere: nubbly knits, raw silk shirts, translucent tweeds. My head was cold, so I grabbed an indigo-dyed cotton watch cap. The man at the counter assured me it wouldn't turn my head blue.
Our Legacy's clothes are available from internet resalers, but you really understand them when you touch them. You don't have to go to Stockholm – there are a few outlets in the States – but it's certainly nice to feel them in situ.
---