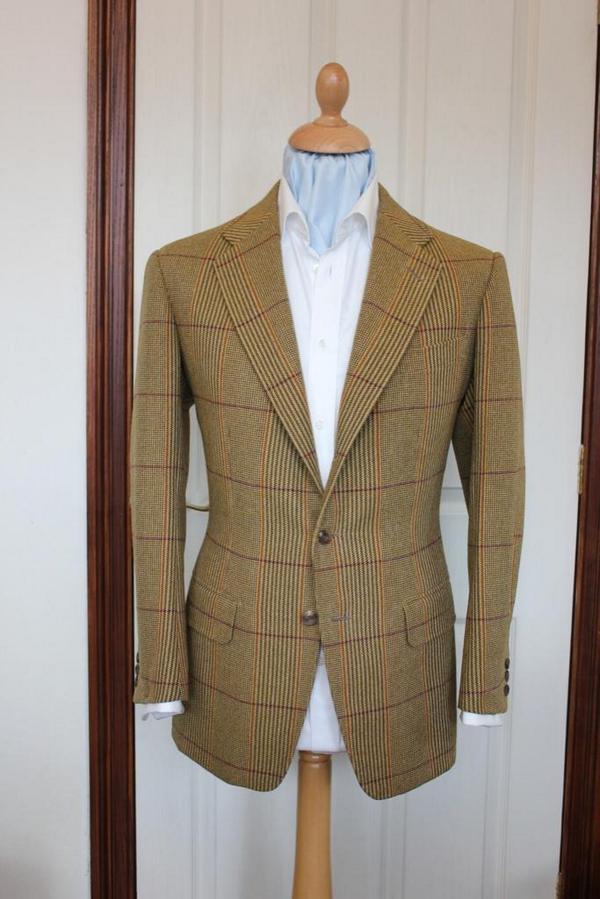 Here's something great. One of my tailors, Steed, is donating their services to a charity auction this week. The winner will get a fully bespoke sport coat from Steed, and the proceeds will go towards the NYC chapter of the Leukemia & Lymphoma Society – an organization that raises funds and awareness to help find cures for leukemia, lymphoma, myeloma, and Hodgkin's disease, as well as improve the quality of life for patients and their families.  
I've been using Steed for about two years now and couldn't be happier with their tailoring. They specialize in what's known as a London Drape cut – a soft shouldered silhouette with a nipped waist and slightly fuller chest. You can see some of their work at StyleForum, Voxsartoria, and of course their website. Pictured above is a jacket they made for me last year. 
More info about the charity can be found here. The actual charity auction is being held at Charity Buzz (bidding ends this Tuesday). Given that this is a bespoke jacket, you'll want to be able to visit them in England or one of the cities they tour in the US. They come to the US four times a year (next visit is in June, actually). 
For those interested in helping people suffering from leukemia, consider signing up to be a bone marrow donor. The process is super easy – you go to some center, swab your cheek, and fill out some paperwork. When someone comes up as a match for you, the registry contacts you to see if you want to make a donation. Ethnic minorities in the US are especially under represented, so if you're from a non-White background (or mixed-race), please consider signing up. You could save someone's life. 
---