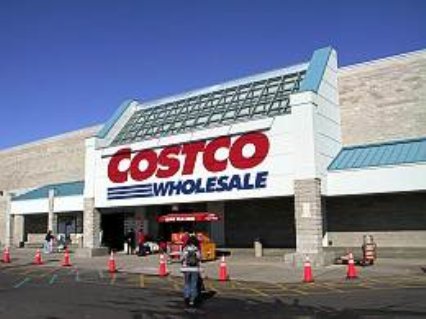 A StyleForum member named rezzo posted this interesting story recently…
While at Costco I checked out the Southwick display they have set up. Southwick is having a MTM event for suits, SC, pants and shirts. The measuring is done via a body scan where you stand in this booth in your underwear for about 10 seconds. Then you get a print out with about every possible measurement you can imagine (except what's covered by the underwear).

They had a relatively small choice of fabrics (about 20-25). There was about 5 fabrics from and Asian mill which cost $449 and all the rest was an Italian mill for $549 – he told me the name but I can't remember it other than he mentioned it was an old family owned mill. The salesman, who was extremely knowledgeable about the construction told me that they had a full floating canvass and they were half machine, half handmade – his example of handmade was that the sleeves are attached by hand.

I ended up ordering a plain navy worsted, 3 button w/ side vents and ff cuffed pants from the Italian fabric. There were the standard type of choices (buttons, side or center vent and so on) but you could get as specific as you want – anything you could think of they would write it down in the notes area. I asked for horn buttons and they said ok. They would also make the jacket with working sleeve buttons but I opted not to do that because I would rather make sure they feel the right length and then just pay to get them done locally. For $549 I thought I'd give it a shot. Delivery is in about 6 weeks, I'll let you know how it turns out. Southwick also keeps the measurements on file so if it works out I'll add a charcoal as well. I don't remember the other prices except the MTM pants were $135 – a bit more for flannel. They were also doing MTM shirts.
That's a very reasonable price point for a fully canvassed made-to-measure suit. I'm unconvinced that body scanners are better than… you know… a tape measure, but this is a very promising possibility for folks who have a hard time with off the rack suiting, can't afford the $1000+ cost of most in-store made to measure, and don't want to mess with Mickey Mouse online operations.
Has anyone used this service? Any comment as to the results? Pictures? Email us – contact@putthison.com.
---