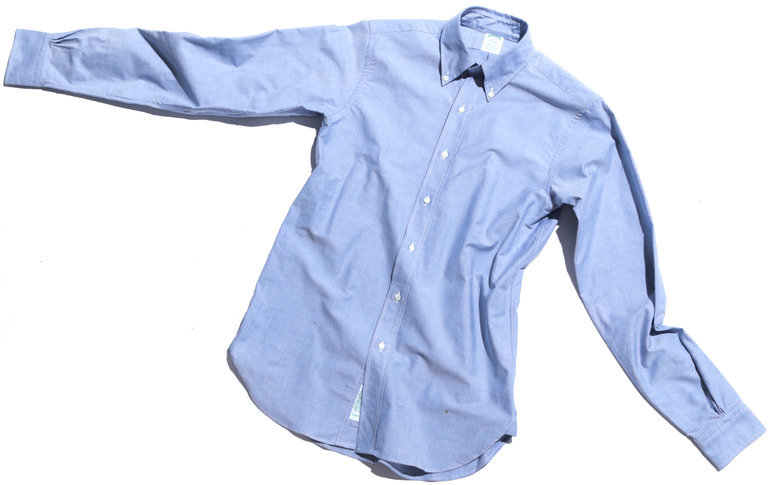 "Some who expressed mixed feelings about the throwback shirt included hard-core traditionalists: men who embrace sack suits and rep ties as a shelter from the shifting winds of fashion, people harboring informed opinions about the collar rolls worn by William F. Buckley on 'Firing Line' and Miles Davis on the cover of "Milestones," holdouts disdainful of Uniqlo's of-the-moment oxford, with its paltry button-down collar.
The cost of the Brooks Brothers shirt — $140, from $92 — is their chief complaint: A shirt often treated as a workhorse is now valued like a thoroughbred, which is particularly scandalous to members of a sartorial subculture that makes a virtue of frugality, accruing social capital by finding Cordovan loafers at thrift stores.
On the other hand, a certain resentment of the merchants on which they rely (a state of perpetual laments that things aren't as good as they used to be) seems to be a feature of the new trad worldview.
And the ready availability of the old-is-new shirt saves a lot of trouble for collar-roll connoisseurs who have been relying for decades on tiny mail-order shops with long waiting lists or troubling tailors to move their collar-point buttons by an eighth of an inch. It's both lovely and risible at once, all this fussing over a collar prized for its unfussy appearance. 'Nonchalance is everything to a preppy,' Ms. Birnbach said. 'It's a virtue, a value, a trope and an aesthetic. As far as studied nonchalance is concerned, that's how you learn.'"
– Troy Patterson in the NYT, on the new Brooks Brothers OCBDs
---