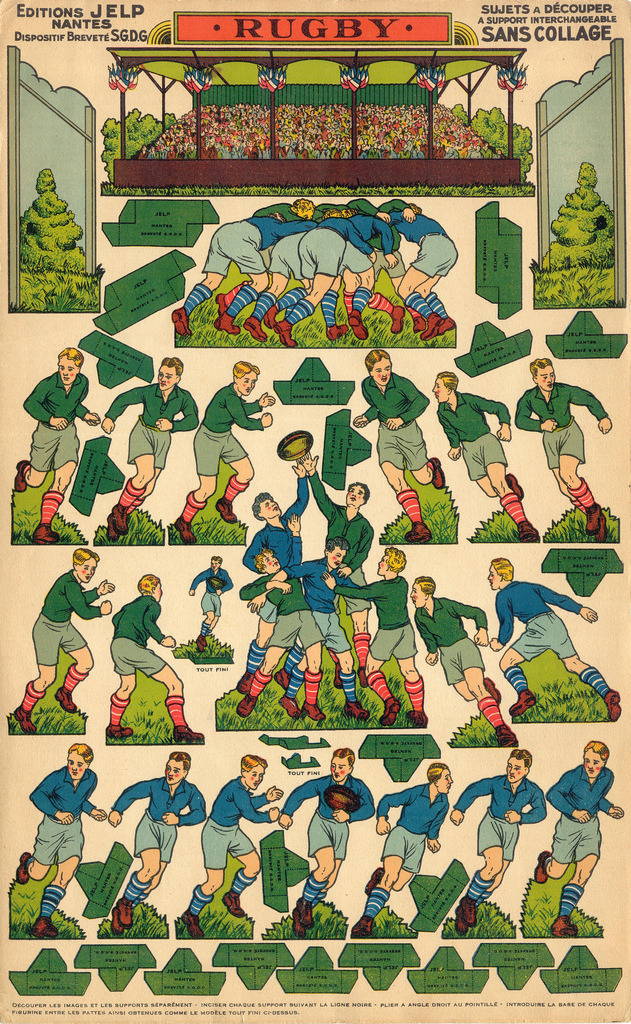 A lot of folks have been emailing looking for alternatives to t-shirts and oxfords for casual wear.  So let me take this opportunity to endorse the rugby shirt.
Like a lot of casual wear, the rugby shirt grew out of sporting clothing – they were, in fact, for playing rugby.  Of course, the rugby shirt you might buy at a Ralph Lauren store in Boston is quite different from the jersey a rugby union player wears in Melbourne.  (Please don't correct me if that is not a thing that happens in Melbourne, rugby fans and Melbournians).
The rugby shirt is rugged, but it retains a bit of gentility.  It's also often long-sleeved, and thus a great alternative to the polo for cooler times of year (fall through spring, essentially).  Find one with a good fit, pair it with a great pair of jeans, and you'll look like you're put together despite not trying to be put together at all.
I like this one from Lands' End Canvas a lot, and it goes for a very reasonable price, to boot.  And of course Polo has quajillions.  Unless you're a rugby fan, I'd recommend you stay away from crests and logos and stick with simple color combos in solids and bold stripes.
This jersey cotton one, from Alternative Apparel, is my favorite, though.  It comes in a few colors, but I like heather gray the best.  Alternative stuff is insanely soft and comfortable, and the fit is great, too.  It retails for $60, which is a fair bit of money… but it just so happens that because I use Alternative blanks for printing Sound of Young America t-shirts, I have a wholesale account with them.
So, how about this?  If we can get together 12 people who want to buy them, how about $39 each + $5 first-class shipping in the US?  I'd be willing to do the packing and so on.  If there's a good response, maybe I can do this with Alternative every other month or so.  I love their stuff (for gentlemen and ladies) and my wife and I own a lot of it.
So…
If you're in, email contact@putthison.com with how many of what you want in what color and what size.  If we get a dozen emails, I'll put in the order this week and ship them out when they arrive.  I'm guessing we'll be able to get them out in early January.  (And if there's something else you want from AA, knock 20% off the retail price and that's what I'll charge ya plus $10 for shipping for your whole order – let me know the item number, eg: "aa1352".)
If we can't get enough people together, a failed but noble experiment :).
---