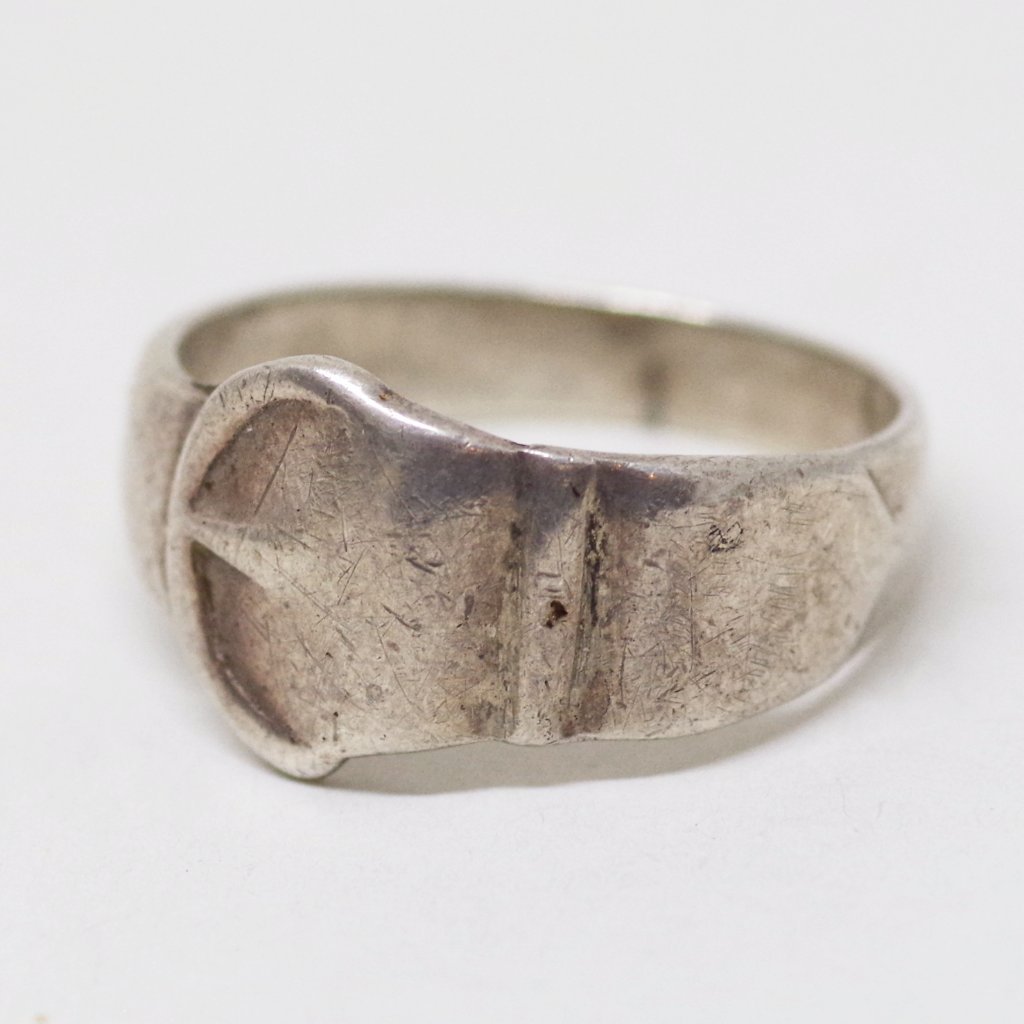 I've started to really enjoy wearing rings. I wasn't a ring guy, before. Couldn't figure out how not to feel silly. The secret, I found, was patina.
I wear a wedding ring on my left hand, and often wear something well-worn on my right. I'm partial to masculine stuff that doesn't look like a mobster's pinkie ring. Gold and silver, mostly. With tailored clothes, I generally wear something simple, like an Edwardian gold buckle ring. With more rugged clothes, something like the chunkier more military-style rings above works great. In between, and I'll wear something simpler, like the plain silver ring in the bottom row, center.
To avoid looking like a genie, or worse, Johnny Depp, I don't generally wear more than one piece on my right hand, and I almost always wear rings on my ring finger. (Having a jeweler resize a ring – even a gold one – is a pretty inexpensive and uncomplicated proposition.) I don't go nuts trying to match metal colors with my watch and wedding ring, but I do like a smoothed-out old gold-on-silver ring to give me both colors.
As I've gotten more interested in rings, I've begun collecting them for the shop. You can take a look at the ones above, and some more treasures I've found, right now. Use the code RINGS and it'll ship for free.
---